Cardi B and Offset's daughter Kulture is growing up right before our eyes.
The Invasion of Privacy rapper is not so private about her daughter anymore. Besides, who could've resisted posting this video of their adorable daughter dancing to their song even though she was struggling to stay on her tiny feet. "I think she said "whole lotta people needs hear this" or is it just me?" Cardi B captioned the short clip with her song "Clout" featuring Offset playing in the background.
It's safe to say that Cardi might be overly eager to hear Kulture speak or her baby girl might just be repeating what she hears mommy says whenever she goes on Instagram Live. The Bronx rapper previously spoke about Offset witnessing all the best moments of Kulture's growing up, including her first word and her first step. Perhaps mommy witness her first time dancing or her first sentence.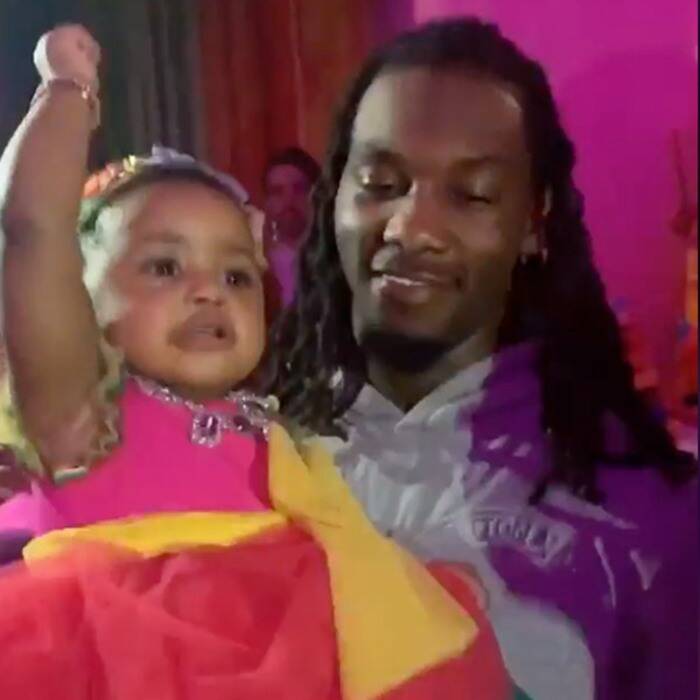 Aside from showcasing her adorable baby girl Kulture, Cardi B has been embroiled in some controversies this week after a self-proclaim 10-year-old rapper seemingly disrespected her in a song. Some folks thought that the "Press" rapper had responded during a rant on her IG Live, but she quickly dismissed those allegations saying she isn't looking in that direction. Nevertheless, it would look bad on her if she had decided to respond to the kid's diss track.
Here is what you really came here for though. Thank us later.