Was Konshens and his wife Latoya Wright's split a big publicity stunt?
Dancehall artiste Konshens and his wife Latoya, recently called it quits on their two-year marriage. However, the word on the street is, it might all be a publicity stunt to promote his new album. Urban Islandz broke the news about the couple separating on the 30th of August after Latoya herself posted on her Instagram story that both she and Konshens were single and as such he was free to do as he pleased. She went on to state that her posts were not being fueled by anger and that there will always be love between them. The news of their separation came out of nowhere, and fans scrambled to find some evidence of their unhappiness.
Many fans took to blaming his controversial fashion choices. Even legendary gossip site DearDream posted a photo with a shady caption, "SN: See what happens when you let your spouse wear your blouse." To which a plethora of persons joined on in agreement, some referring to Konshens as a female. "Mi just glad she set her *konshens* free yaa man / Woiiiii keeping up with kancheeta and latty… tune in to dream for the next episode / Sources close to them confirm that this was over 3 new blouses she had bought that turned up missing #SayNoToBlouse #SheFedUp."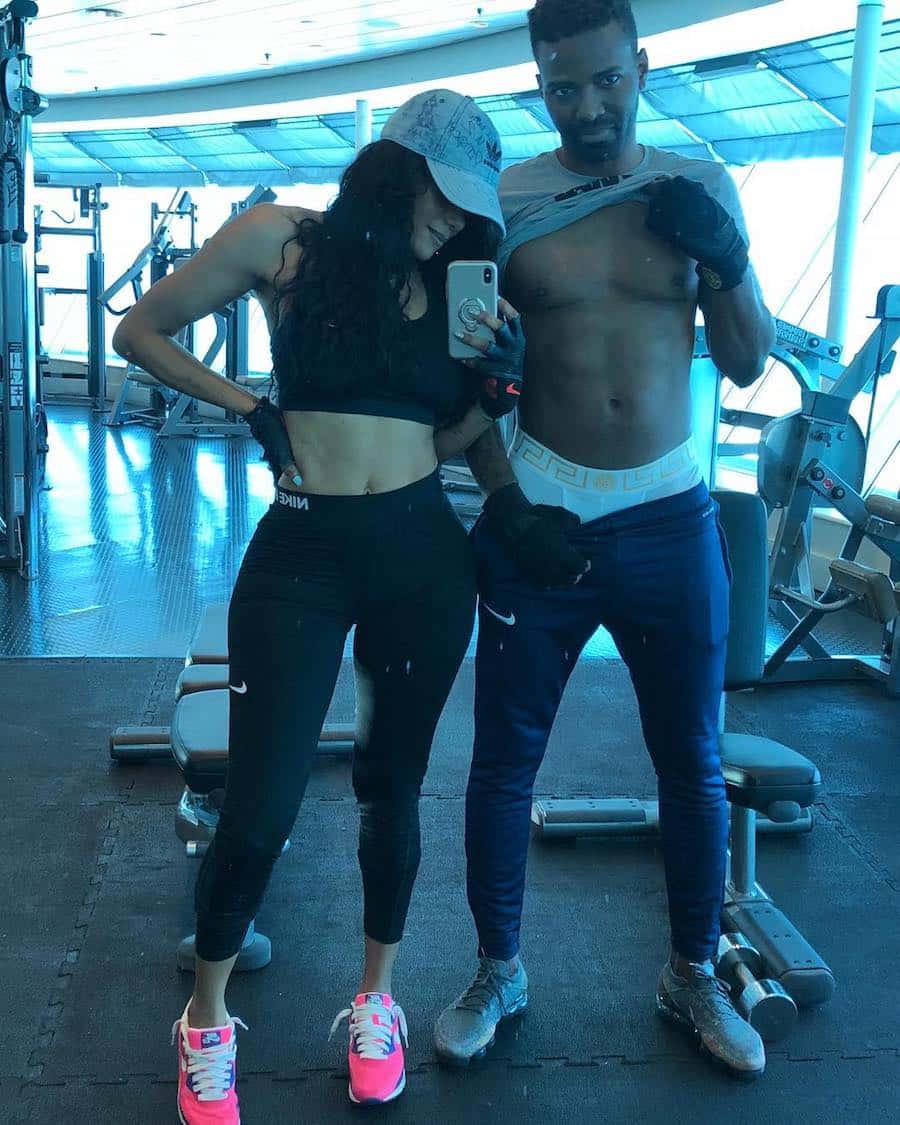 A day later the Subkonshus deejay dropped off his new album "Badman vs Nice Guy." Fans everywhere began to claim that this was the reason for their breakup. Many celebrities, artistes, and actors alike, Jamaican or overseas, have used this tactic countless times. Whether its a breakup or starting beef with another celeb or just putting out controversial statements. They do something to get everyone everywhere talking about them. Something to generate and create a buzz so that whenever their song, album, movie or clothing line comes out, they're already on the tip of everyone's tongue, as well as, multiple entertainment companies would have been writing pieces on them. Here are comments from fans that have caught on to the strategy. "No sah. This must be a music video on the way. Cyaa wait fi watch it. Publicity stunt for sure, Konshens album drop today," a fan wrote.
Nicki Minaj is said to do this frequently when she has new music coming out, her beef with Remy Ma, a prime example. When Cardi B and Offset split, that was also an alleged publicity stunt. The stunt by Konshens and his wife has been further confirmed by her recent posts. She posted a photo of his album on her Instagram story captioned, "Bad Man vs. Nice Guy Cop it now!" She also posted a photo with his daughter and their son captioned, "We preparing for this hurricane but we still getting that work in!!! #TheSpences"
Whether they have, in fact, separated amicably or have pulled a huge publicity stunt, only time will tell. One thing we do know is, "All publicity is good publicity, as long as they spell your name right. The best publicity is well-planned and thought-out. The only thing worse than being talked about is not being talked about."