Konshens is now a single man and his wife Latoya Wright, a single woman.
Konshens and his wife Latoya split after two years of marriage, and at the time of this publication, we're told that she is gunning for a divorce. The shocking news came to us via Latoya herself. She recently posted on her Instagram story information confirming that she was in fact, single. "I am a single woman," she wrote. "So whatever @konshens does with his life has absolutely nothing to do with me."
She later made another post stating, "I'm not into advertising my personal life online. BUT I need everyone to know this so if and when he starts with the "single man acts" then y' all know he really IS single and it's OK for him to act however he pleases. This post is not coming from any place of anger!! Still love…. always!"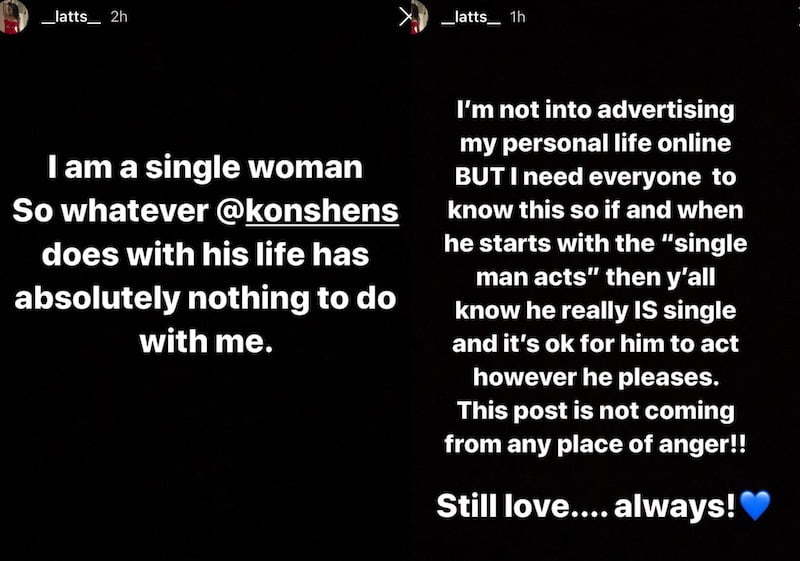 The couple, who have a son Liam, were in a relationship for six years before getting married in Florida at the Fort Lauderdale Marriott Harbor Beach Resort & Spa on November 19, 2017. The reason for the separation is unknown at the moment, but I'm sure fans everywhere will be devastated. The couple recently took a trip to Trinidad and Tobago for Carnival 2019, and they were the envy of many. Dubbed #relationshipgoals, they posted many photos and videos chronicling their experience.
Many fans praised and lauded the pair. "OMG this is what I want whenever I get married," one fan wrote while another added, "Now this is relationship goals he is at Carnival dancing with his wife and his wife only now that is beautiful."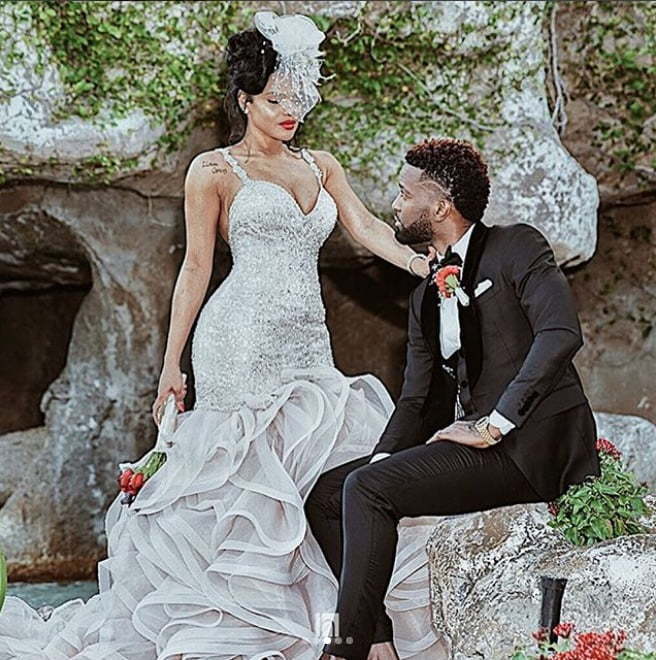 Konshens, whose real name is Garfield Spence, has been under heavy criticism for his fashion choices and his decision to pierce his nose. He has however risen above all that and set out on a path to "make dancehall great again," through his music. His latest release, "Dancehall Love Story," was covered by Urban Islandz and it has been getting rave reviews.
We hope that regardless of the reason that prompted this decision, Konshens and his wife will remain on good terms.