50 Cent rarely apologizes to anyone, but this time he was able to admit he was wrong.
50 Cent sent a public apology to rapper Money Bagg Yo after leaving a disrespectful comment about his boo, Texas hottie Megan Thee Stallion. On Monday Urban Islandz reported that Money Bagg Yo clapped back at the hip-hop veteran when 50 referred to Megan Thee Stallion as a hoe.
"All kinda good looking h*e's Out here the pressure a break em. Lol," 50 wrote under Money Bagg Yo's picture of the couple together. Megan is seen laying across a pool table, as Money Bagg captioned it "She Wit Wat3va I'm Wit." He quickly came to her defense, telling the Power producer that Megan did not fall in the hoe category, although Money Bagg Yo later deleted his comment.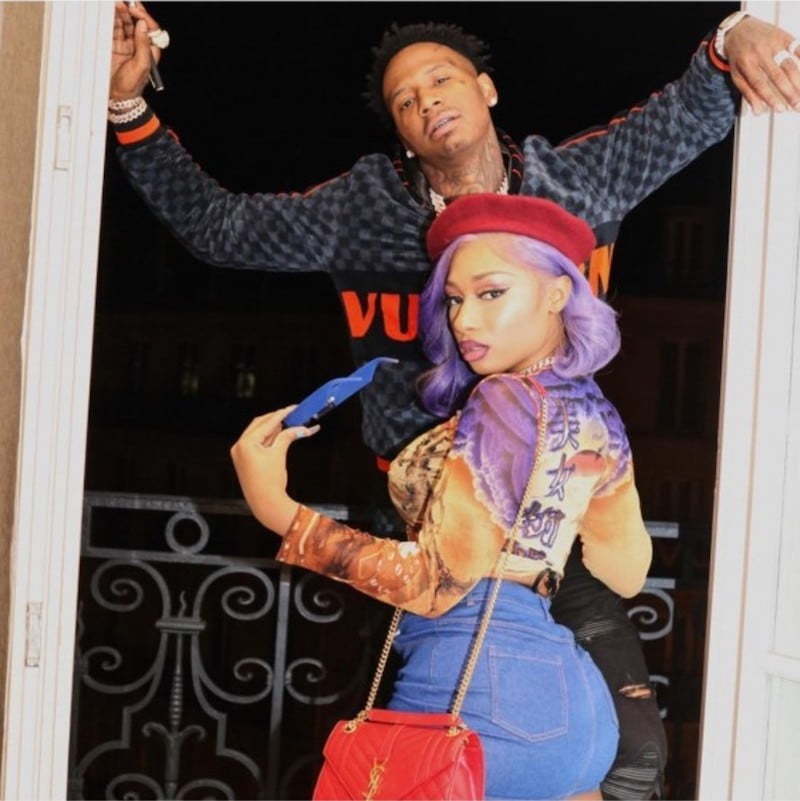 After Fif received backlash from fans, he took to Instagram to apologize, saying he didn't realize that that was Megan in the photo. "Hey @moneybaggyo I looked at this picture saw your comment, and wrote that I didn't even realize that was Megan," the 44-year-old rapper wrote. "Misunderstanding no disrespect I'll hit ya phone later."
Moneybagg Yo, whose real name is Demario White Jr. left several "100" emojis in the comments, signifying that things were all good. Many other fans respected the face that 50 apologized, something he rarely does when trolling other folks online. "Real n*gga," wrote rapper Yella Beezy. "Rns you see when he realized he crossed the line he admits it that's why I f*cks with 50," wrote a fan. "An apology?! Who got 50 phone?" wrote another.
As shocking as the explanation was, it showed a side of 50 that we rarely get to see. You know what we like to call that? … Growth.