50 Cent takes a swipe at Megan Thee Stallion and her boyfriend Moneybagg Yo responded.
Last night, Moneybagg Yo posted a couples goals photo of himself and Thee Stallion on his Instagram feed. The image features the female rapper scantily clad while laying on a pool table as her rapper boyfriend hovers over her. "She Wit Wat3va I'm Wit," he wrote in the caption. Needless to say, the pic quickly went viral and even caught the attention of 50 Cent who couldn't resist leaving a comment on the post.
Before we get into the meat of the matter, let's not forget that Fif is a serial troll on social media. It's what he does best, and it's working for him so far because he has earned close to 25 million followers and no one seems to confront him in person, at least not yet.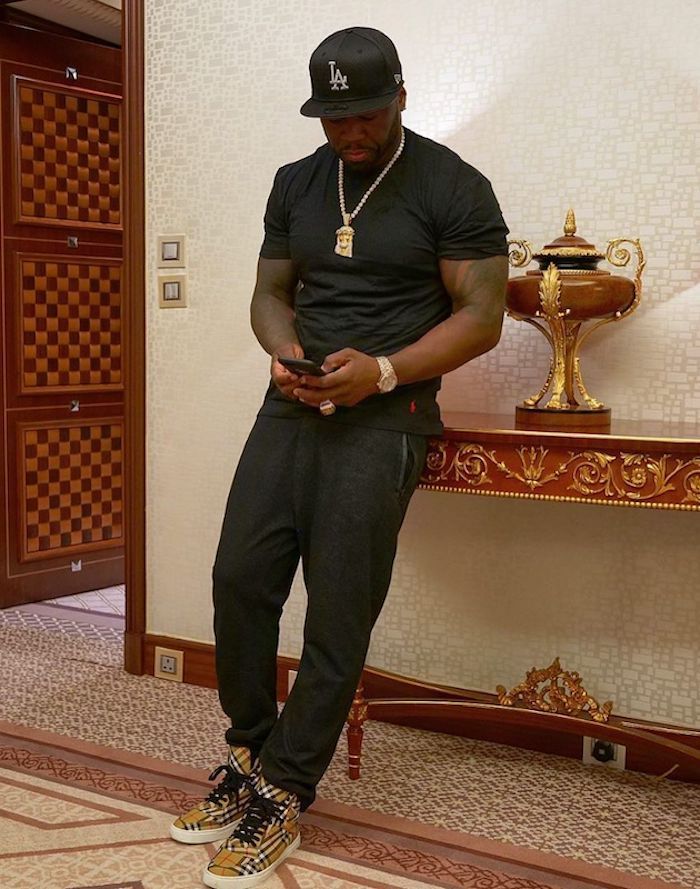 "All kinda good looking h*e's Out here the pressure a break em. Lol," 50 wrote. Megan Thee Stallion fans immediately jumped to her defense while calling out the G-unit rapper for hating on her.
Not surprisingly, Moneybagg Yo chimed in with a direct response to 50 Cent. "@50cent Yea h*es but she don't fall in dat category," the Memphis rapper wrote before deleting it. Perhaps the most surprising part of this exchanged is the fact that he removed the commented. 50 Cent's comment is still on his page. Maybe Fif contacted him directedly and apologized or said that he meant no disrespect or perhaps he doesn't want any smoke from Fif. Whatever his reasons are, this seems to be not turning into an all-out beef.
Yesterday, 50 Cent started his day by dissing Michael Jackson, which earned him some backlash. That clearly didn't shake him because today, he kick-started his day by attacking one of the hottest female rappers in the game, Megan Thee Stallion.