Legendary dancer, Gerald 'Bogle' Levy, is to have his former home transformed into a Bogle Museum by fellow Black Roses member, Lonsdale 'Boysie' Guy. The incredible dancer was shot and killed back in 2005 at a Gas Station in St Andrew after departing Weddy Wednesdays at Stone Love HQ. Since then, many have struggled with his loss, and he has left a huge impact on the dancehall community.
The area in which he lived, Lincoln Crescent, also known as Roses Corner, is now plagued by violence. There is currently a state of emergency imposed, and the area has seen the deaths of many of its inhabitants.
In an interview with The Star, project leader Lonsdale said, "I have to get the go-ahead from the persons who own the yard and send a letter to the office of the Ministry of Culture, which has been delayed because I've been traveling and teaching, so everything isn't done as yet."
He went on to say, "The museum is gonna have memorabilia as I'm organizing some of the stuff he used to wear at parties, and also merchandise like T-shirts and cups with his photos. The residents are supportive because it's something everybody can benefit from, just like Bob Marley has a museum. It's gonna provide employment for a lot of the guys in Roses so dem a look forward to it."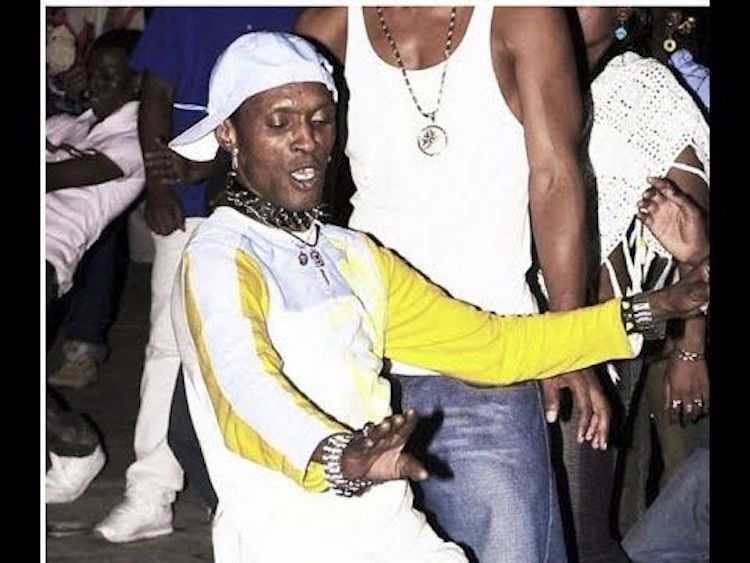 Lonsdale has been giving tours of the location for years through his dance workshops held at Roses Corner. The location's owner, who wished to remain anonymous, informed The Star that he has been approached by persons interested in viewing a museum dedicated to Bogle but that no formal arrangement had been secured.
One resident, Ricardo, said he was by Bogle's side on the night he was killed. "Me and Bogle always a par. Me deh beside him when him dead. Bogle is a star, him coulda be a gunman but him seh 'gyal over gun' and tell we seh we nuh fi bad, we fi dance. (But) The community nuh nice yah now," he said.
He further elaborated, "Boysie a do the right thing having the foreigners come here so dem know the foundation, where it all started. But we all waan see a museum for Bogle. Everybody roun here want it to happen, a just everybody fi come together fi mek it be a reality."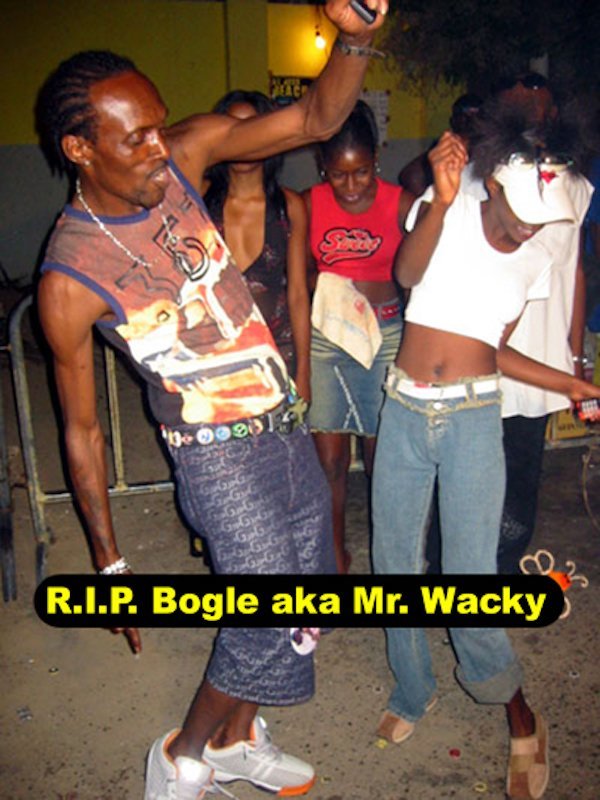 The late Bogle was a founding member of the infamous Black Roses Crew, which included community leader William 'Wille Haggart' Moore, David 'Ice' Smith and Michael Stewart. Unfortunately, William and David lost their lives back in 2001 and 2008 due to gun violence. That has, in turn, left project leader Lonsdale in charge to which he stated it's very hard keeping the Black Roses Crew name alive being a one-man army.
Lonsdale now hosts dancing workshops internationally, specifically in Russia. He is also traveling to Mexico next week. He made note of the fact that while Bogle was mentoring him, he did not imagine that dancehall moves would be as fascinating and big as they are today.
The renowned and esteemed dancer would have celebrated his 54th birthday on August 22nd. Beenie Man previous called Bogle "the greatest dancer of all time" and he is recognized a pioneer in dancehall culture. Mr. Wacky will forever be remembered for his contribution to modern dancehall, from his slangs to his dance moves which includes Bogle, Pelper, Zip It, Log On, and Willie Bounce.