OVO Dancehall artiste, Popcaan hosted his 'Off to School Treat' for kids this Thursday, August 22 in his home parish of St. Thomas, Jamaica.
Following the recent spectacle at Spice's Back-to-School Drive powered by the Grace Hamilton Women's Foundation where the demand far outweighed the supply, other dancehall artistes announced that they too would be hosting back to school charitable events. Among these announcers was St Thomas native, Popcaan.
Poppy promised that the first 500 kids would get a bag of back to school treats and supplies courtesy of the Popcaan Care Foundation. Based on the recordings of the event online, it was an enormous success. The turn out exceeded expectations and Popcaan did not disappoint as he held a free concert during which he surprised the audience with performances by Jafrass, Quada, and Chronic Law.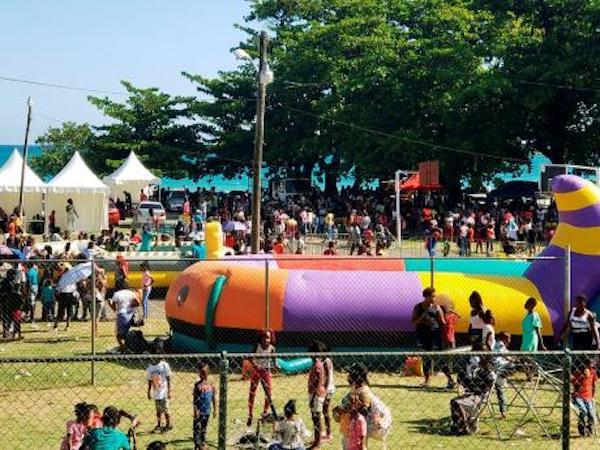 The unruly deejay could not have procured a better closing act for his St. Thomas audience as Chronic Law is currently one of the most sought after performers in Jamaica and also a crowd favorite. The event catered to the kids during the day as well with clowns, face painting, raffles, live DJs, train rides, and even a carousel.
Popcaan really went all out to ensure the event would be successful. The deejay, of course, took the stage himself, which was a welcomed surprise for his fans who squealed with excitement and sang along to his hit songs.
If it is the intention of the Popcaan Care Foundation to make this Off to School Treat an annual event, then fans of the deejay as well as the parents will benefit tremendously. It's great to see more artistes joining the social responsibility club. At this rate, we will pull together enough resources to support more families and make the start of the school year a lot easier for parents and more bearable for the kids.