Bhad Bhabie gets a new tattoo of NBA YoungBoy after putting him on blast over writing his own raps.
Yesterday, Bhad Bhabie was trending since yesterday because of a statement that she made about NBA YoungBoy not writing his own raps, which angered the Baton Rouge rapper's fans. Today she posted a photo of a tattoo on her hand that reads, "Kentrell." She has been rumored to have gotten the ink from earlier this year. Kentrell Gaulden is YoungBoy's government name. The two rappers have been rumored to be dating, but neither of them has ever confirmed or denied the reports.
Bhad Bhabie is undoubtedly not the first woman to get YoungBoy Never Broke Again name tattoo on their body, and she might not be the last one. Perhaps she has now showcased the tattoo to get the heat off of her after going on a rant on IG about artistes like NBA and Nicki Minaj using ghostwriters to write their raps.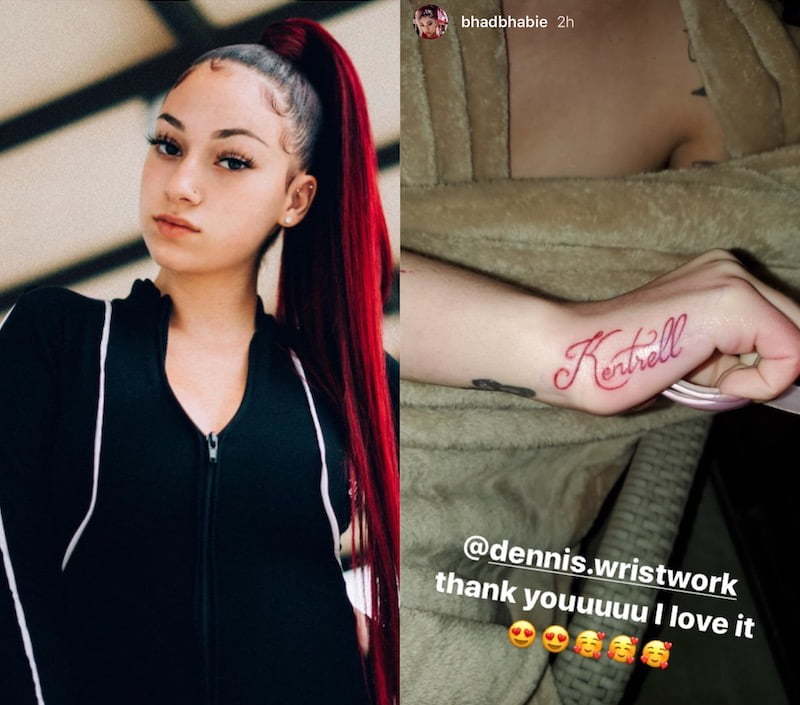 Bhabie also claimed that NBA YoungBoy did not write the hook on "No Smoke" and that Safaree Samuels used to write Nicki's songs and that's why her songs are now flopping. All of this is just some strange behavior except for the fact that NBA has a bunch of females putting claim on his name. Whatever he is giving to these chicks is certainly telling them to get tattoos of his name on their body.