I Waata and Intence are dancehall's newest sensations.
Ever so often in dancehall, we discover a young budding talent that belongs on the big stage. This year in Jamaica, we've seen the rise of Lila Ike, Koffee, and Chronic Law, all of which have left a lasting impact on Jamaica's music scene. Fortunately for us, it doesn't stop there. We have seen where another two artistes are creating a buzz on the streets, these two artistes are from the same camp and have entered the business with an energy never seen before. They go by the names I Waata and Intence and are apart of the Jettlife movement.
I Waata – is an artiste with a distinct sound. The deejay's biggest selling point is his delivery, which is nowhere near typical. I first discovered the artiste through Aidonia's Instagram, and since then, he has gone from strength to strength. His first hit single "Yah" is hard-hitting, to say the least, and gripped the streets immediately announcing his arrival onto the scene with a bang.
"Mi straight from mi born an mi know bout dat, Yah!"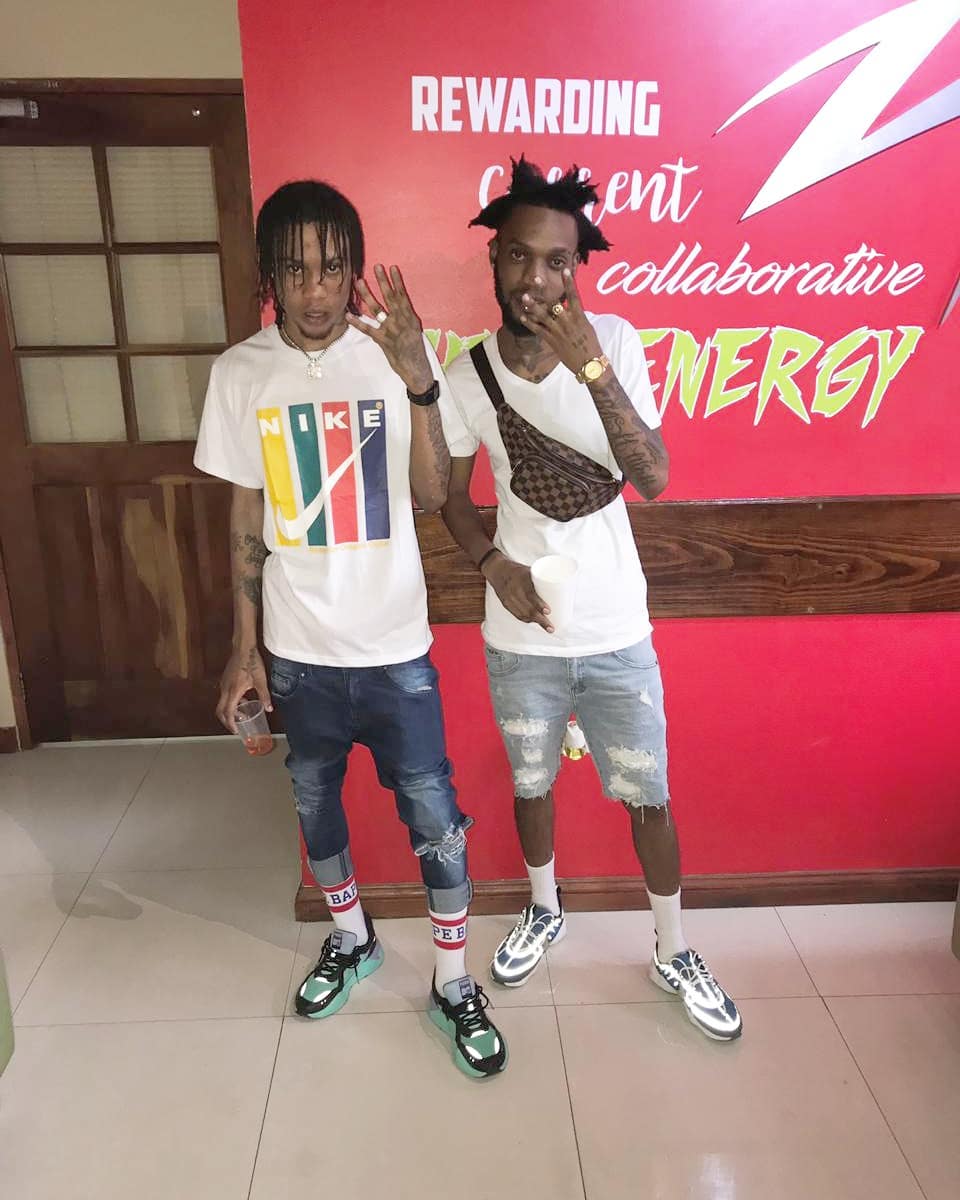 I Waata didn't' stop there and dealt with the Lifestyle Riddim just as the doctor ordered. His song "Cut Off Jeans" hit across Jamaica on a Riddim which features Vybz Kartel, Teejay and Chronic Law. Showing he clearly belongs in the dancehall space. I highly recommend you give his music a listen, it's something like dancehall with WOW!
Insert I Waata Cut Off Jean's
Intence – This artiste just embodies different and exciting all at once. Intence is high energy with a voice and flow you've never heard before. Guh hard, his hot single released on the Lifestyle Riddim is arguably the hottest song on the riddim right now.
"Mi have couple a mi fren / Top scams grab card/ Wah mek yuh think wi guh suh hard ?/ Nah nuh brakes inna mi car"
This particular song has seen him propelled close to a major breakthrough. His flashy image is another thing to note. Many artistes have the sound and lack the look to appeal to a mainstream audience. Intence definitely doesn't have that problem as he matches his eccentric musical style with an equally eccentric image. He also belongs on the big stage, which is evident in his high energy performances.
Both artistes being from the same camp has seen nothing but comradery between the two. Recently they have both been performing at the biggest shows on the island. Both artistes graced the Sumfest Stage with aplomb and carried the same attitude to Beenie Man's Summer Sizzle Festival. Promoters, Disc Jocs and fans alike tune in to these two new prospects I Waata and Intence, for them the sky is the limit!