Tekashi 6ix9ine's former manager, Shotti, was sentenced to time served for an October 2018 assault.
Kifano "Shotti" Jordan pleaded guilty to second-degree assault after he hit a security guard over the head with a chair at Phillipe Chow, a high-end Manhattan restaurant, last year, according to Page Six. Shotti, who was tasked with managing Tekashi 6ix9ine, was indicted on separate, more serious charges as a part of the racketeering case built against 69 and several other members of the Nine Trey Gangsta Bloods. Despite the light sentence, he is not yet off the hook.
As for the restaurant scuffle that broke out when security denied 6ix9ine and his crew entrance, the charges were minor in the broader scope of what prosecutors are gunning after Shotti for. The 37-year-old admitted to striking the security guard with the chair.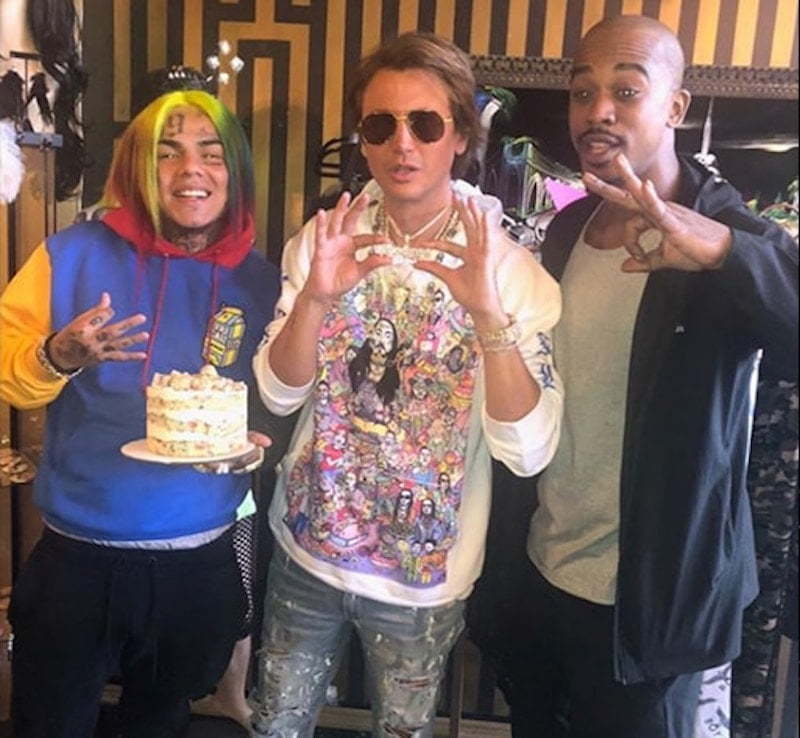 The Tr3way Entertainment founder also pleaded guilty to two firearms charges in connection to an armed robbery and a separate shooting, both of which occurred in New York. For those charges, Shotti faces up to 15 years in prison. However, the sentence won't be handed down until next year.
Daniel "Tekashi 6ix9ine" Hernandez and other crew members were indicted last November in a racketeering case in which the rapper struck a plea deal that guaranteed his cooperation. Just last week, the "Gummo" rapper's bodyguard was sentenced to five years in prison on weapons charges.
A trial is set for two other Nine Trey members, Aljermiah "Nuke" Mack, and Anthony "Harv" Ellison, on September 9.