Nicki Minaj and Joe Budden squared off again, this time on the Joe Budden Podcast, and Nicki still didn't hold anything back.
It was a huge surprise when Joe Budden and his podcast co-hosts Rory and Mal visited Queen Radio. As expected, the interview quickly went left when Nicki cut off Joe's microphone and kicked him off the show, the "Pink Print" rapper kept her word and went to sit with Joe and company on his platform. The interview picked up right where they left off on Queen Radio as Nicki Minaj continued to defend herself against allegations Joe made against her in the past on his shows. The Slaughterhouse rapper accused her of lying about the formation of both the "Motorsport" and "Hot Girl Summer" songs.
But the two quickly made amends and came to an understanding, after which the hosts were able to ask Nicki Minaj questions about her opinions on subjects pertaining to hip-hop.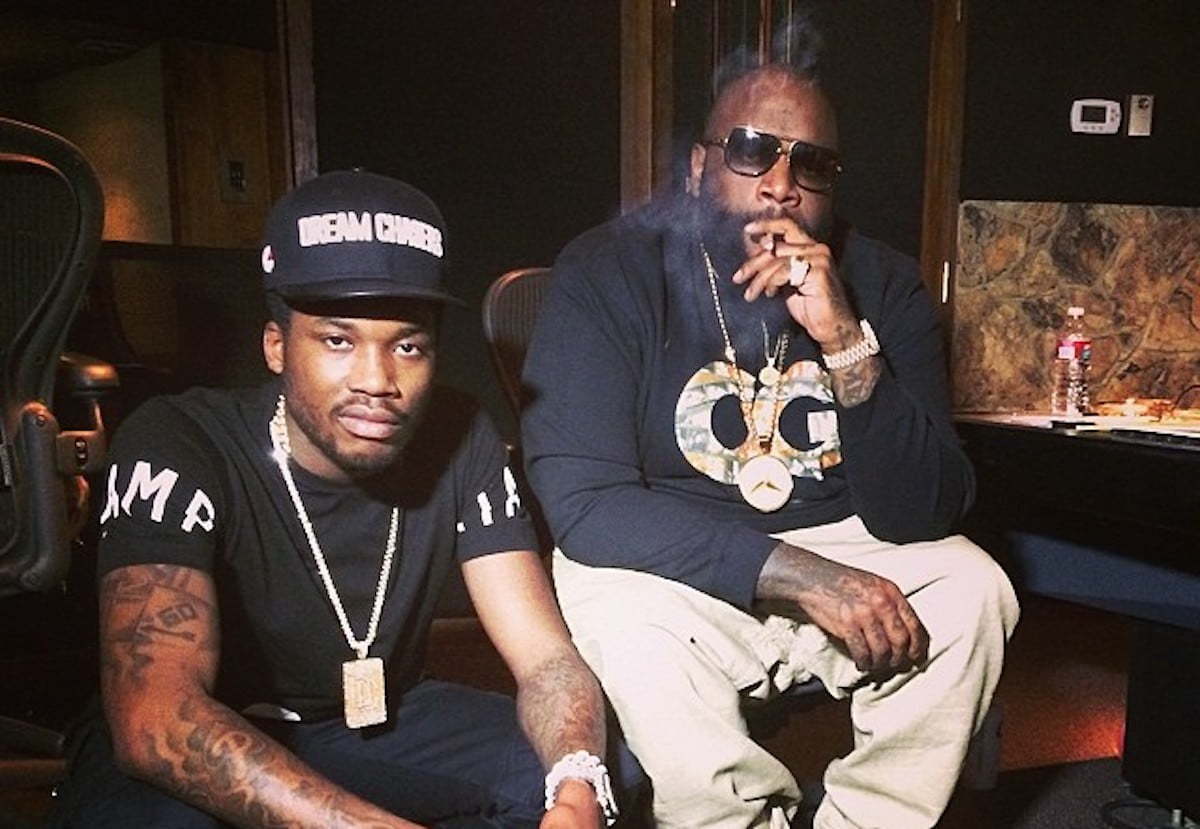 One question asked stemmed from a debate that the hosts had on an earlier podcast episode that pondered who was the better rapper out of The Game and Rick Ross. Nicki quickly responded with some spice towards Rick Ross who turned on her after she ended her relationship with his MMG protege Meek Mill.
"So shout out to The Game. Because Game actually does know how to rap but outside of that I look at people being stand up ni**as and I look at who fold quick and who do sh*t for attention and do clown sh*t for attention when they dropping an album," Nicki started her rant. "When a grown-ass f***in man name drops a woman and disses a woman to sell an album … when I was the only person in your artiste's corner when everyone turned their back on them. When everyone was calling them Twitter fingers and cracking up laughing at them."
Onika was responding to a line Rick Ross dropped on "Apple of My Eye" where he said, "I told Meek I wouldn't trust Nicki." She claimed, however, that just the opposite happened, and that Rick Ross told Meek Mill that Nicki was a keeper.
"I went and sat down in a meeting with President Obama, and Ross was there and texted dude after the meeting and said 'yo this chick is a keeper.' I saw the text myself with my own eyes. 'This chick is a keeper. She went in a room full of rapper and spoke to Obama, and the first thing out her mouth was about you and figuring out your probation situation and figuring out why you're still on probation after all these years.' And then you come out on an album when it's time to sell some weak ass f**king album and try to disrespect Nicki Minaj. And now you tried to disrespect 50 and hoped 50 would respond to your nonsense this time? Boy sit your fat ass down." And that was that on that.
Nicki Minaj sends shots at Rick Ross in response to 2017 "Apple of My Eye" line

"I told Meek I wouldn't trust Nicki,?Instead of beefin' with your dog, you just give 'em some distance" pic.twitter.com/WGl0QMPkgW

— Complex Ambition (@ComplexAmbition) August 14, 2019
Later on in the conversation, Joe Budden asked the Queen Barb if she believed Atlantic records, who is Cardi B's label, was purposely out to get her. Nicki responded by saying she knows of three women, including a rapper named Lady Leshurr, who claim that Atlantic offered them record deals only if they agreed to diss Nicki Minaj. She continued by adding some spice on the end towards her foe Cardi B.
"I would feel so f***ing crazy if I had number 1s and Grammys and ain't on nobody top 50 list. [When discussing the top 50 rappers] I have not once seen anyone say 'well does he have a Grammy?' The Grammys have brainwashed us for years into believing that the Grammys are about talent."
Cardi B won Best Rap Album at the 2019 Grammy awards. Nicki Minaj wasn't nominated in any categories.
Cardi B must have gotten wind of the shots taken because after the episode dropped, she posted some stats about her debut album Invasion of Privacy.
"One year and some change later and my album is still SELLING. Only list I give a f*** about. Have a beautiful day everybody," she wrote