Koffee wants to follow in Bob Marley's footsteps with Reggae music.
TV personality Simone Clarke-Cooper interviewed Koffee after her performance at the Independence Grand Gala at the National Stadium on August 6th. The 'Lyrical Docta' expressed how thankful she was to Jamaica for embracing her and for the opportunity to perform at a national celebration for her home country.
Koffee does genuinely seem grateful for her accomplishments and fans, and most of all, her country. When asked what she would like to say to Jamaica on Independence Day, she responded by expressing her gratitude being able to travel the globe and perform for other people who love her "small country" with "big culture."
Koffee's answer to how she stays grounded is her mother, who has also been traveling with her.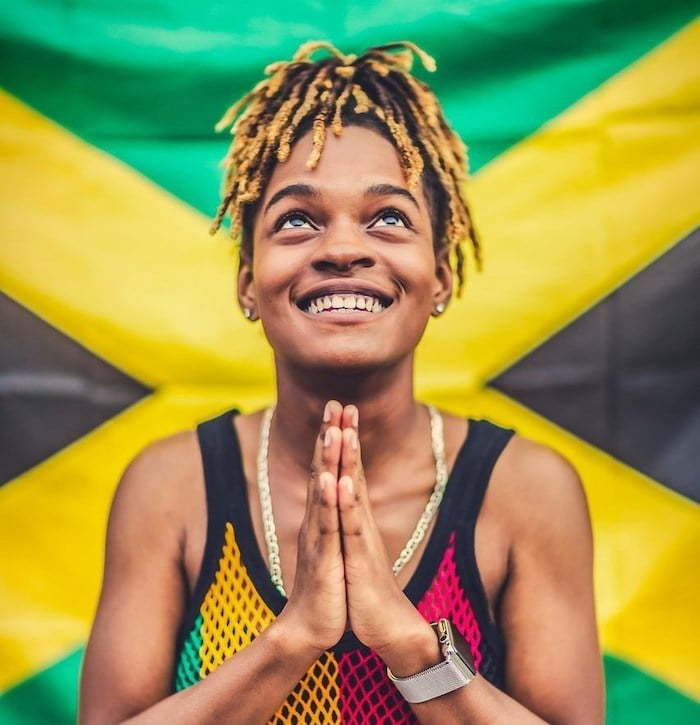 In just a few short years, Koffee has achieved rapid growth and tremendous success. She might have even surpassed some of her personal goals. In her post-gala performance interview, she shared that one of her long term goals is to finish what Bob Marley started by spreading Reggae music and its message throughout the globe.
The Reggae singer told Simone that she had been away for the last month on the European leg of a tour. Her talent was showcased on stages in Germany, Denmark, France, Belgium, Switzerland, and more. Don't worry the always modest and tasteful Koffee didn't brag; we're doing it for her.
On what's next, she said she has a tour coming up in the United States with Daniel Caesar. Just before arriving in Jamaica for this grand event, Koffee performed at the Osheaga Music and Arts in Quebec on a lineup that also featured acts like Childish Gambino and Young Thug.
Not many Reggae artistes have successfully tapped into the US market even at the apex of their careers. Koffee is breaking ground on a multi-continental basis at just 19-years-old. The "Toast" singer had already made her US national television debut when she performed on Late Night with Jimmy Kimmel. She is also one of the songwriters on Rihanna's upcoming Reggae album.
Koffee has the potential to attain unprecedented stardom and bring attention to Reggae Music that it undoubtedly deserves.