Dancehall star Gage takes shots at the 6ix leader Squash.
It seems Clarendon artiste Gage has decided to hurl innuendoes at not only Montego Bay's 6IX music squad, but also the group's one-time-fried Jahvillani. Gage recently posted a meme accompanied by a lengthy commentary on his Instagram page, which poured scorn upon men who use the word 'six' and artistes who have been penning and singing songs claiming that they do not have to have cash in order to get girls.
"You coulda say 6 multiply by six 6000 time, nuh gyal nuh wah yuh," Gage's meme read.
But fans of 6IX did not take the meme lightly and warned the Throat artiste to desist from interfering with 6IX Boss Squash and his team, as he is not in their league.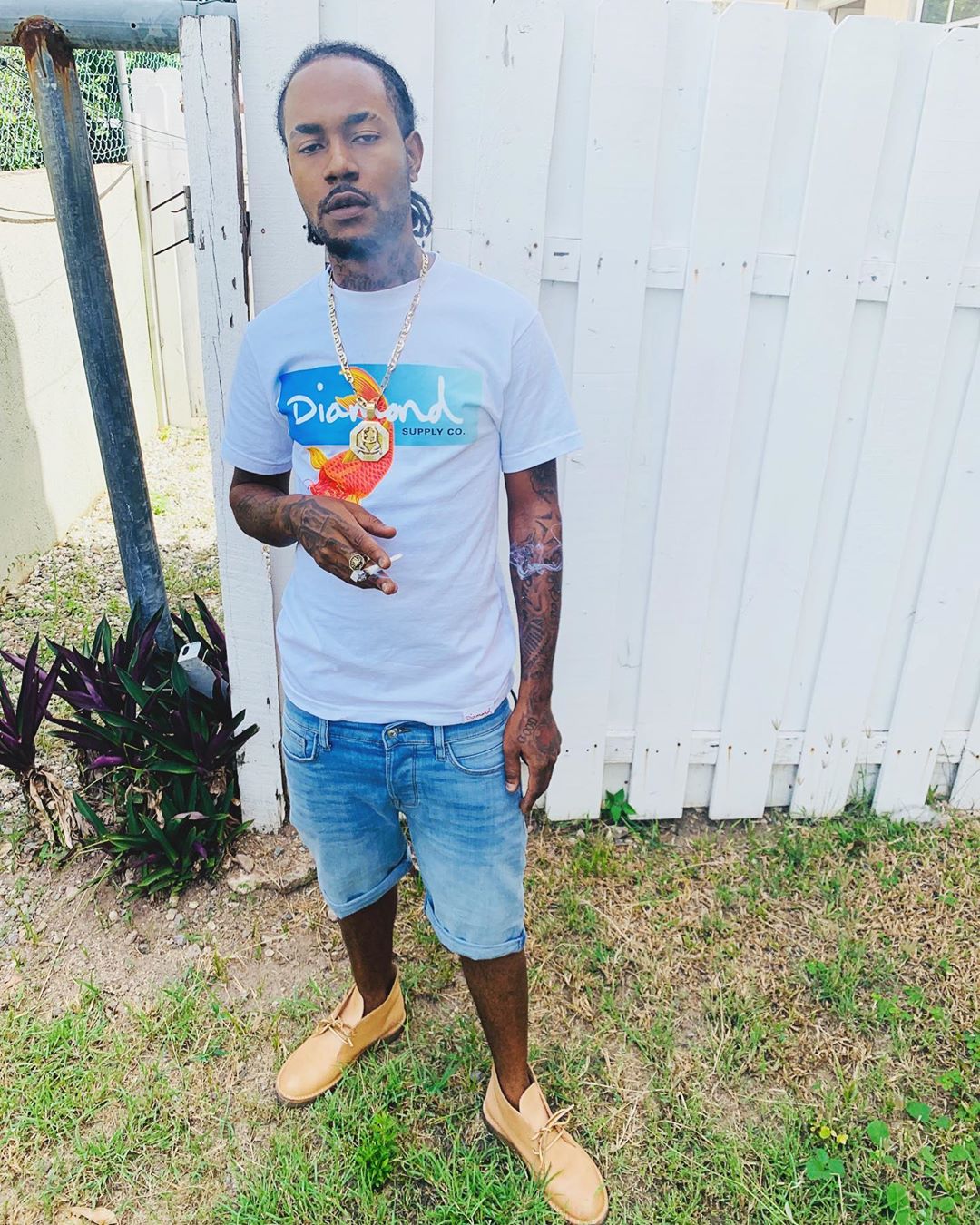 "Less f@ckry chat n try continue with good music. Don't diss 6IX cause the man them nah pay u nuh mind….u sound confused G. Do your thing n stop move feminine pon the gram with waste chat," kevii_humble said.
"Don't try fi diss the 6ixx dem cause the man dem don't medz wasteman," lilla_brown_man declared.
But Gage did not respond to his critics, neither did he stop there, as in his tirade he appeared to take a strike at Jahvillani with some choice words relating to his hit "Nuh Reason," in which the Ocho Rios native sings that, among other things:
Me a real badman, that's why she love me
She nuh want di money – she jus wah f@#k me
Mi nuh need luxury fi f**k dem gyal
We nuh need money fi tek dem gyal
Cause we a real gunman suh di girls love we
Dem nuh want di money – dem jus wah f@#k we
We nuh need reason fi tek dem gyal
We nuh use vehicle fi f@#k dem gyal
Gage was scathing in his comments and made it clear he did not care who took offence.
"From wah day a bay mean man a sing song bout dem Nuh affi have money fi get gal LADIES LISTEN A MEAN MAN STYLE DAT FIRST CLASS!!! THATS WHY SOME A DEM MUMA NUH KNOW DEM DADDY!!!MEAN LIL SHIT MY MOTHER DID MIX IT UP TO BUT A NUH ME THIS A TALK BOUT NOW," he wrote.
"AND YOU HAVE SOME IDIOT GAL A TALK BOUT DEM INDEPENDENT AS ME SONG START PLAY WELL DAT A YOUR F@#K BUSINESS A JUST ONE TING ME GAGE A SAY JUST BET SEH MEEEEE F@#K DAH GAL DEH FI HIMMMMM Oh an me naw diss nobody if you feel hurt s*ck you muma," he added.
But except for a few who were in agreement with him, the opposition seemed to outstrip those in support. Some were just as caustic as he was in his comments.
"Yah gi di gyal dem too much money g dats y u fava some bldclt cruff fi how much years yah do music, save u money and sort out u bldclat self," Libyanant told the deejay.
Others like gazamarley_ demanded thet the srtiste go find something constructive to do.
"Stop chat f***ry drop a hit," she said. "Woman nu business if you Seh 6, unruly or even Beng Beng .. if dem WA yu dem WA yu b."