Did Lil Fizz and Apryl Jones hookup over their mutual hatred for Omarion?
Lil Fizz baby mama and ex-girlfriend Moniece Slaughter might not be returning to Love and Hip Hop: Hollywood, but that isn't stopping her from spilling the tea about him hooking up with his B2K bandmate Omarion's baby mama, Apryl Jones. Moniece was the first person to spill the tea about Fizz and Jones relationship before the two of them came clean about it on social media. In fact, she knew that they had moved in together before it became public knowledge.
Slaughter recently did an interview with Hollywood Unlocked where she spilled the tea about her ex-boyfriend Lil Fizz pursuing a friendship with Apryl Jones and he and Omarion had a falling out. She claimed that their friendship then turned into a relationship, and now they're living together, which only happened because of their "common disdain for Omarion." It's still unclear what happened between Fizz and Omarion and whether or not it happened before, during, or after the B2K "Millennium Tour" earlier this year.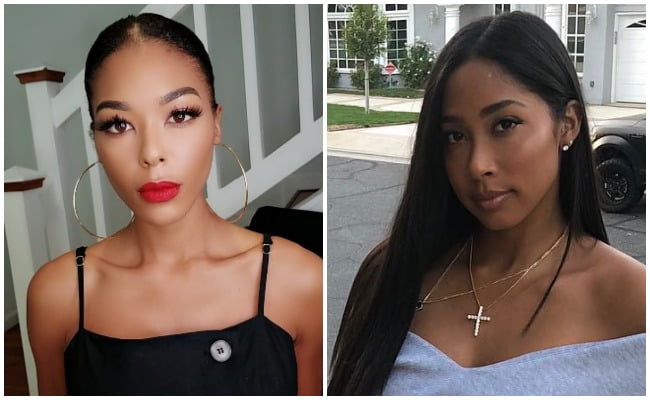 Moniece Slaughter added that her son with Fizz knew about his relationship with Jones even before she found out about it. Then there is the rumored pregnancy claiming that Apryl is pregnant for the B2K singer. Slaughter said that her mother called Lil Fizz and asked him about the rumored pregnancy and he denied it. Apryl has also been radio silent about the rumors. Perhaps all of this makes for a good storyline on Love and Hip Hop: Hollywood.
As for Omarion, he appears to be unbothered by all the drama that's unfolding between his former close friend and his ex-girlfriend/baby mama. A few weeks ago, he was in Jamaica living his best life on the island while appearing to be working on new music during his trip.