Dancehall diva Macka Diamond isn't too happy about Nicki Minaj snubbing her Megatron Challange video.
The Megatron Challenge has been underway for some time now, and Nicki Minaj has been posting the challenge participants' videos to her page for weeks. The remix challenge that was inspired by Nicki's hit song, "Megatron" features fans and supporters of the rapper from all walks of life, dropping their own take on the Dancehall infused Megatron instrumental track. Among the entrants are some familiar Jamaican faces as well. Dancehall artiste, Macka Diamond entered the Megatron Challenge about a week ago, and Nicki Minaj even liked her video. However, Macka expressed her woeful disappointment about her video not being reposted to Nicki's page.
Macka's remix 'Chat Chat Chat' has been viewed over 10,000 times on Instagram, so you can imagine her disappointment when the Young Money rapper failed to share it to her almost 105 million followers. Minaj has posted a few Caribbean entrants including a Jamaican, but that is not enough for Macka Diamond who wants to see more Jamaicans included.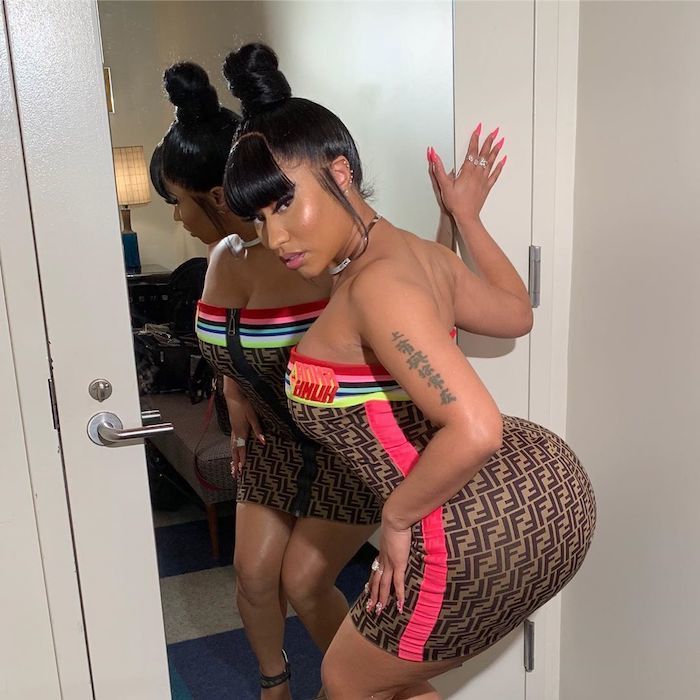 "My video get a lot of reposts, and naturally people were sending it all over, so I was looking forward to her seeing it. When she liked it, that did give me the hope seh she a go post it, but she hasn't," the 'Cow Foot' deejay told the Star. "It's a dancehall rhythm. We waan see some of our hardcore dancehall people dem posted," she explained.
Though Macka Diamond seems to be campaigning hard for Nicki to include more of her countrymen in the challenge, she also expressed that she admires the rapper quite a bit. "She loves our music. I don't know what level she wants to take it or if she is just doing it her way, but that is one of the things I admire about her, which is why my expectations were high," she stated.
We hope Nicki will consider giving Jamaicans a bit more recognition during this challenge indeed. It is after all the Jamaican style that she embodies in the track as usual.