Nicki Minaj sounds off on her critics who have a problem with her relationship with Kenneth Petty.
The "Megatron" rapper had another hugely successful Queen Radio episode on Friday when she tuned into Beats 1 with thousands of fans listening. She managed to cover a lot of ground and had some viral moments including his fiery takedown of former manager Big Fendi, and addressing criticisms of her relationship with Kenneth Petty. Earlier this year, Nicki Minaj got a lot of heat when she went public with her relationship with Petty, who has multiple criminal convictions including murder and rape, for which he served time in prison.
While this is not the first time that she is speaking on critics of her boyfriend, this is the first time that she is doing on in an interview or radio setting.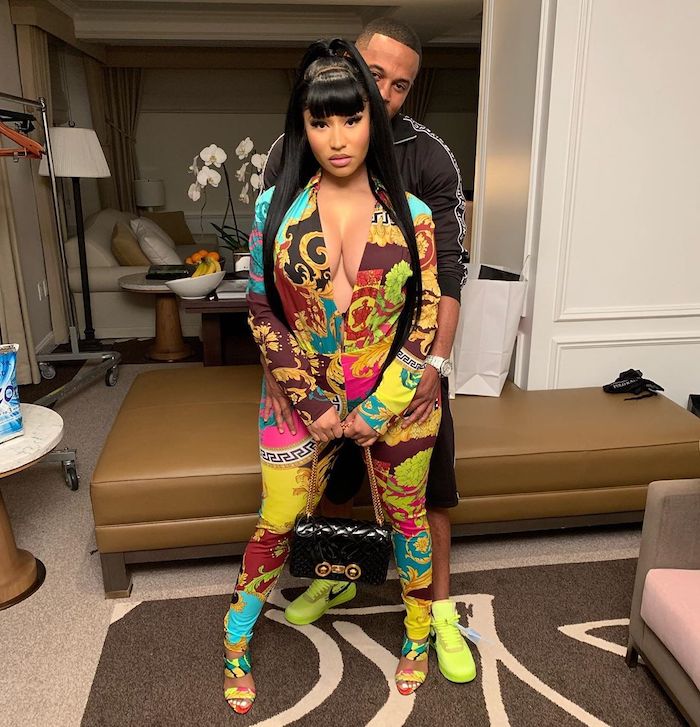 "When people say things about who I'm with, about 'Oh my God, you lowered your standards and you should've been with this and this man,'" Nicki said. "It's so sad to me that you hoes are so readily available to sell your pussies to the highest fu**ing bidder that when people find real love, and when a person's with a ni**a that loved or liked them before they had a dime in their fu**ing pocket.
Nicki Minaj and Kenneth Petty dated back in the day when both of them were teenagers, long before she got her big break as a rapper signed to Young Money/Cash Money. She is now letting her critics know that their love is real and is not about money or clout.
"How do y' all not understand that? How do y' all not understand happiness vs. clout?" she said.
She also clapped back at some of her female critics who she said would rather be with a man who abused them and then put on a front on social media showing fake relationship goals. "I'd rather be with a ni**a that I really know is 'bout that motherfu**in' life and they 'bout to play with none of you fu**ing ni**as or b*tches, and that loved me before I had anything, before I had a dime to my name, before my name was Nicki," Nicki continues. "So how fu**in' dare you?! Talk about lowering standards, excuse me?"
Before hooking back up with Kenneth Petty, Nicki Minaj dated Safaree Samuels for 12 years before their bitter split in 2014. She then dated Meek Mill after rumored surfaced claiming that she was cheating on Safaree with the Philly rapper. They dated for about two years before parting ways. She then dated Nas for a few months.