Nipsey Hussle has a hand in Meek Mill's conviction getting overturned, says Young Thug.
Young Thug has long been a firm supporter of rapper Meek Mill, especially during his unjustly long probation. Celebrities and fans have been expressing their utter relief and gratitude on social media all day about Meek's conviction being overturned, Young Thug included. In a post shared on his Instagram mere hours ago, Thugger said, "I know for a fact Nipsey Hussle made this happen." He was referring to the influential Los Angeles rapper who sadly passed on earlier this year.
Fans in the comments seem to agree that the spirit of the 'Victory Lap' rapper had a hand in freeing Meek Mill from the unfair bondage that was his probation. "Fr fr" @killacrossbbb wrote. "Facts of life" @bigbolojay commented with a crying emoji. "ON NIP" @jermeinejjevel said with a series of blue hearts.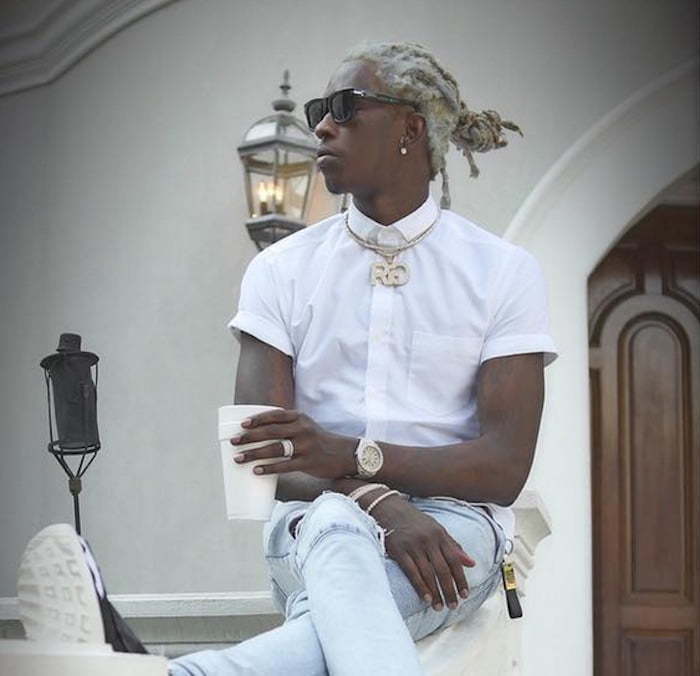 Overall the reaction online to this news is overwhelming and well said "Amen." Meek Mill, who was on probation for 11 long years, never seemed to be able to catch a break. The "Lord Knows" rapper whose last prison sentence was 2-4 years back in November of 2017, has been in and out of jail for violating his probation. Oftentimes it was a result of simply not reporting traveling plans.
The deck has always been stacked quite sturdily against Meek Mill. Over the last decade, the ex-convict who has been on parole was ordered to take etiquette classes, do community service, had his travel permit revoked, has spent years at a time in prison, been on house arrest – trust me, you name it.
The Hip Hop community never thought it possible that Meek would finally see his far too drawn out case overturned. So it is quite understandable that Thugger believes it was the work of not just any angel but the one who would want to see Meek Mill's "marathon continue.'