A$AP Rocky could get millions from Sweden if he is not convicted of a crime.
There might be a card for A$AP Rocky in the horrible hand that he's been dealt recently after all. The Swedish government may be forced to pay the rapper a handsome figure if his case is justified. According to Swedish law, if someone is charged with a crime and not found guilty, the country could be liable for reimbursing all the money that the winning defendant lost as a result of incarceration and trial.
A$AP Rocky has already had to cancel 12 shows since his recent confinement in Sweden and is booked for seven more in September that is still up in the air. If the law comes to pass in the rapper's favor, Sweden may be forced to pay over millions in reparations.
According to TMZ, between 2014 and 2017, reported booking fees from each concert range from $80k to $120k. So, two years later, it's safe to say his flat quote these days is north of $100k.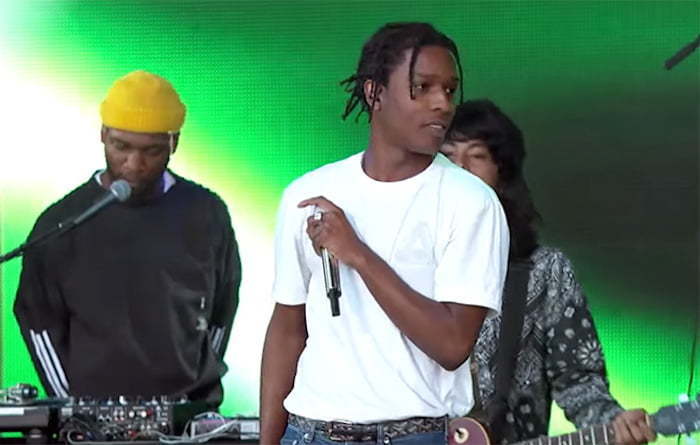 The recently incarcerated American rapper has been in a Swedish jail for over three weeks but has not been officially indicted in this assault case. However, A$AP Rocky is a high earning music artiste and foreigner, which makes him a flight risk from Sweden's perspective. Therefore, they have refused to grant bail while they gather what's necessary for their case.
The Swedish government's utter lack of leniency is a clear indication that this case might take months to go to trial. Rocky might be earning more by the second as he merely sits and stares at the walls of his cell.
Though we'd all like to see A$AP a free man and properly compensated for career and financial damages, legislation can be tricky, and loopholes can always be found.
The law states that the country 'may' be liable to pay the defendant if proven not guilty so in what cases would they not be liable? This can't be known for certain which I'm sure does nothing to ease the minds of fans and even the defendant's mother who recently spoke out about Sweden being 'out to get' her son.