Radio personality and Dancehall emcee Miss Kitty has issued some sound advice to fast-rising deejay Jahvillani. The Mobay deejay says he did not know that there was a code of conduct relating to the use of expletives on stage at Reggae Sumfest.
On Saturday morning, the 24-year-old had rained curse words on stage during his performance at the festival's Dancehall Night, also known of Night One. According to the St. James police high command, that contributed to them ordering Downsound Entertainment, the promoters of the week-long event, to end the show before closers Montego Bay artistes Squash and Chronic Law from the 6ix outfit could perform.
But in an interview with the Star newspaper, the exuberant Jahvillani said he got carried away during his performance, in which he was allowed to use the curse words without being interrupted. He also swore that he did not know the use of expletives was prohibited.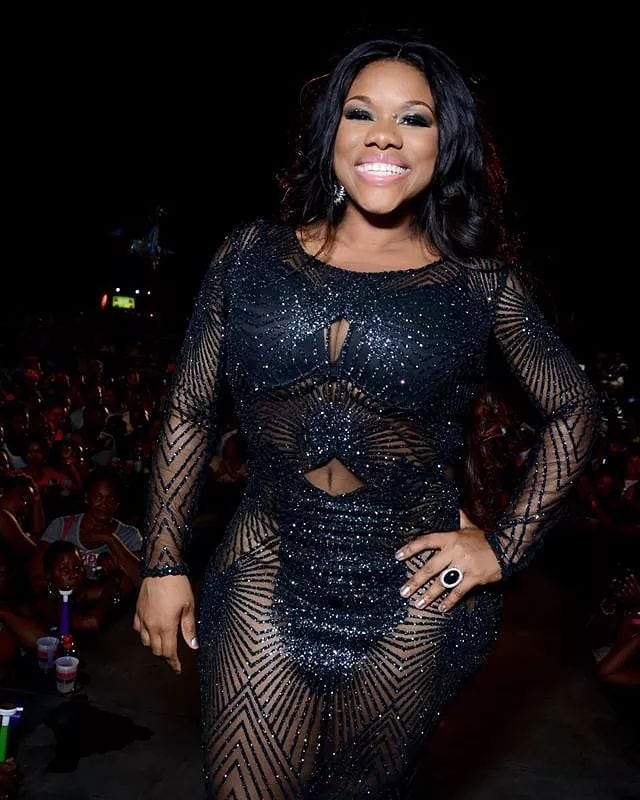 "Mi never did aware seh mi nuh fi curse. A jus di vibes weh mi did go out deh wid still. I swear to God, a jus di energy. Nobody neva come to mi fi stop curse the badword," he explained.
But apart from not being rebuked during his performance by the Downsound officials and the police who allowed him to curse unfettered, there might be some justification to Jahvillani thinking cursing was OK. Dancehall diva Spice also laced some aspects of her performance with profanity.
Miss Kitty who emceed the middle third of the show on Friday night, in her admonition of the youngster on her radio/tv programme on Monday, said that the manager of the artiste and Jahvillani himself, ought to know that good stage etiquette should be practiced lest non-observance hinders the growth of his career.
"When you are on stage, you do not want to cause any unnecessary problem on yourself. Because a lot of these problems, especially if they become legal problems can have an impact on how you are received; it can have an impact on you getting a visa to travel and these things. So you want to make sure that your record is clean and you don't have any infraction or anything that could pose an impediment to you getting your work permit or your visa to travel and to work," Kitty who is a law school graduate said.
"You have to try as best as you can to gague your mouth. So even if it is say a one slip out…there is no excuse for lacing it and you know it is against the law," she said.