Blueface calls himself the best lyricist in hip hop currently.
Los Angeles rapper Blueface is getting ready to drop off some new music on the airwaves, and he is putting everyone on notice that he is about to step his game up. Yesterday, he previewed a new song where he took some shots at his mother and sister, and now he is proclaiming himself to be the best lyricist in the game. It appears that the vast majority of rap fans disagrees with him, but at the end of the day, we should always be our greatest chair leader.
"That's on my mom and my sis, I'm the best lyricist in the muthaf**kin' game," the "Thotiana" rapper said. "I might not have the best flow, sound; I don't know what the fu** Y'all, Y'all be listening to when Y'all be listening to this other bullsh*t, but when it comes to wordplay."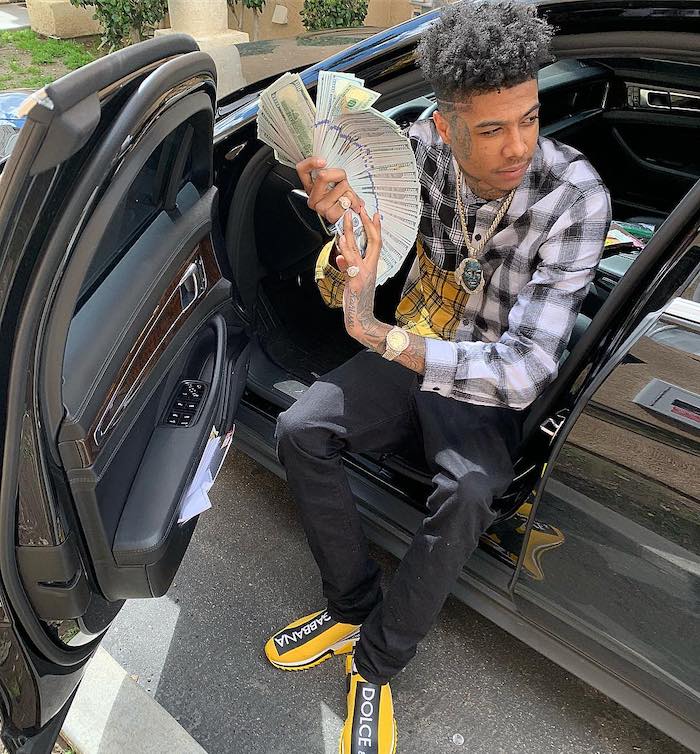 Perhaps this is our cue to start paying attention to Blueface's lyrics rather than jamming to the vibe of the song. His single "Thotiana" really catapulted him to the mainstream and landed him on Billboard, but did fans gravitate towards the track for its lyrical content? After all, we're in an era where the beat and the vibe of songs outweighs the lyrical content. If that wasn't the case, then mumble rappers wouldn't be making so much money off streaming.
Still, this begs the question. Is Blueface the best lyricist in the game right. Nevermind Kendrick Lamar, J. Cole, and Drake were so 2017.
As for the reactions from fans. Most seem to agree that he is either just trolling or being his own cheerleader. "He's trying to be 69.. & failing at the trolling!" one fan wrote while another added, "If only you guys would stop posting this mess. He is looking attention."