Cardi B went HAM on the lawyer representing Vlogger Latasha K talking smack about the outfit she wore to court.
In a pair of Instagram videos that were quickly deleted, Bronx rap superstar Cardi B claimed that a lawyer representing Latasha K, a vlogger who Cardi is suing for defamation, has been "talking sh*t" on what Cardi has been wearing to her court appearances. Earlier this year, Cardi filed a lawsuit against YouTuber and blogger Latasha K and Starmine Ebony Jones who allegedly accused Cardi of abusing drugs and participating in prostitution, according to TMZ.
Latasha K then filed a countersuit against Cardi two months later, in which she claimed the rapper publicly defamed her and caused her to lose subscribers and receive death threats. In the midst of the back-and-forth legal battle, the "Bodak Yellow" rapper took to IG late Sunday evening to tell Latasha's lawyer, who was not named, to stop talking about what outfits Cardi wears to court.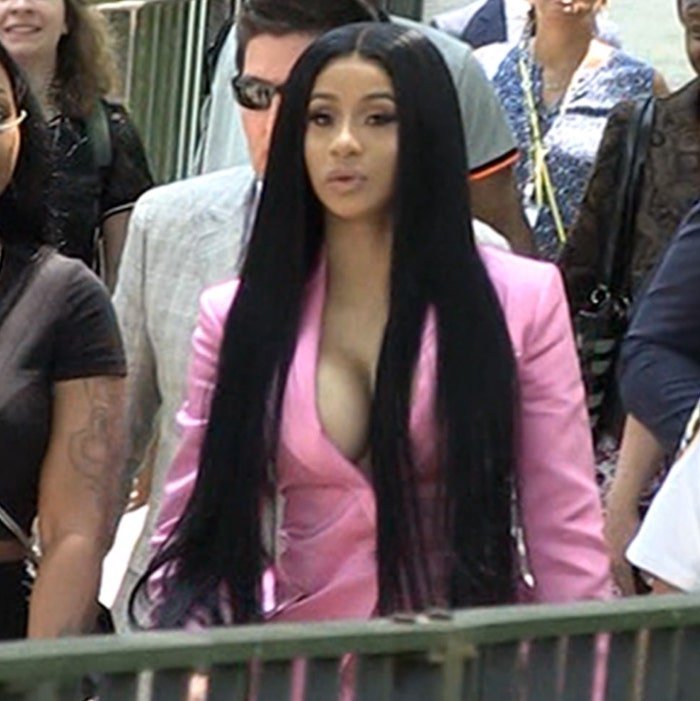 "You are a lawyer that is standing up for prison reform, something that I have donated money to because I do believe the system treat unfairly black men and minorities," she said. "I got eaten up in February because I was seen with an NFL owner that is putting a lot of money for prison reform, and you mother f**kin worrying about what a woman is putting on her body when she go to f**kin court. Get the f*ck out of here."
Cardi B said she has remained quiet when it comes to this case, but she was fed up with comments about her wardrobe.
"I be staying quiet when y'all be going to the press and be saying this, and be saying that. I don't say anything when it comes to the case, even though I know its a very low-class case. But come on now bro, you not going to talk sh*t on what I put on my f**king body. You not. That's what we not gonna do."
Last week it was reported that Latasha amended and added on to her original lawsuit, claiming that Cardi is sending gang members to threaten her while she is pregnant, endangering the safety of her unborn child.
Since then, Cardi's lawyers released a statement saying the allegations are completely false. This certainly isn't the last thing we will hear from this legal mixup.