Chris Brown's baby mama Nia Guzman gave birth to a new baby girl.
In case your wondering, the answer is no, Chris Brown is not the father. The R&B singer shared a baby girl name Royalty Brown with Guzman, whom he previously battled in court for shared custody and a lower child support payment. Nia is already a proud parent of a teenage girl who recently graduated from high school, and now she added a third baby girl to her growing family.
Nia Guzman confirmed that she gave birth to a baby girl via a post on her Instagram last Wednesday. "S.L.A," she wrote, which appears to be her baby's initials. Nia also added a heart and fingers crossed emoji to the photo of her baby girl holding onto her finger. She has never shared who her baby daddy is and given the current social media climate, folks are already speculating.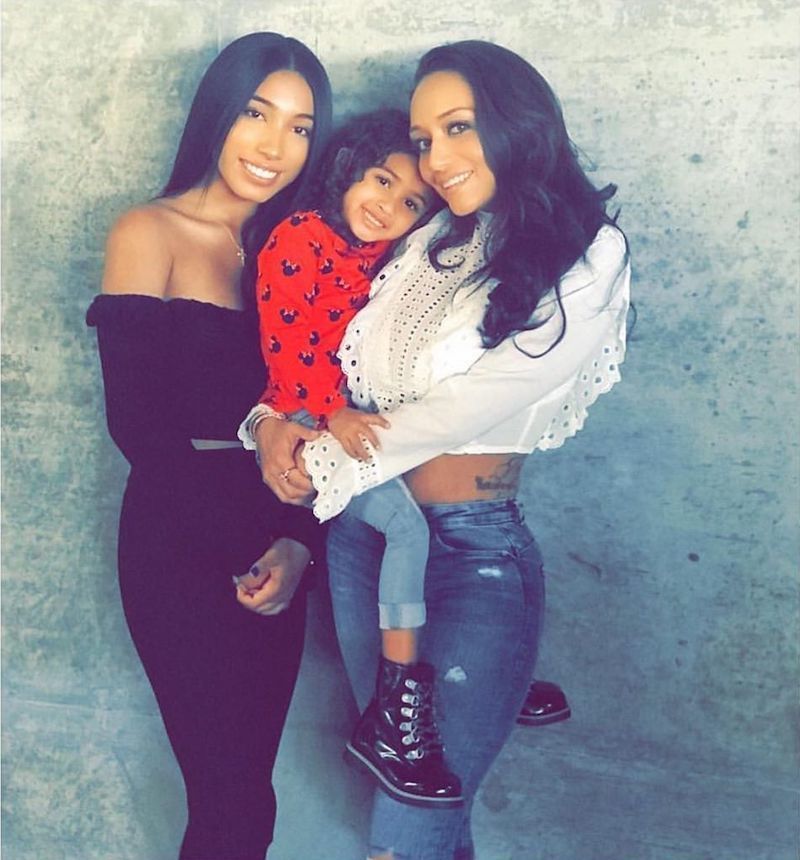 "Its Future's prolly because he loves seconds lmaoo," one fan wrote while another added, "Wait what! when did this happen, it better not be for Chris Brown, but he can't be that stupid to get trap for another 18 years."
Chris Brown and Guzman appear to be on good terms these days as they co-parent their daughter Royalty, who recently turns five.