Khloe Kardashian is adamant that she didn't knowingly hook up with Tristan Thompson while he was still dating his baby mama Jordan Craig.
The Keeping Up With The Kardashian star has been getting trolled on social media for a while for allegedly cheating with her former NBA boo Tristan Thompson. The chatters grew louder when she and Thompson broke up earlier this year for his alleged hookup with Jordyn Woods. In a lengthy post on her Instagram Story last night, Khloe revealed that the pair met through a mutual friend and that she didn't know or at least don't think he was still with his baby mama Jordan.
"My truth is: I met Tristan because HE CHOSE to go on a blind date with me," Khloe Kardashian wrote. "A mutual friend set us up. After going on some dates, Tristan told me that he had an ex that was pregnant. Obviously, I was reluctant about us continuing to date or start a relationship."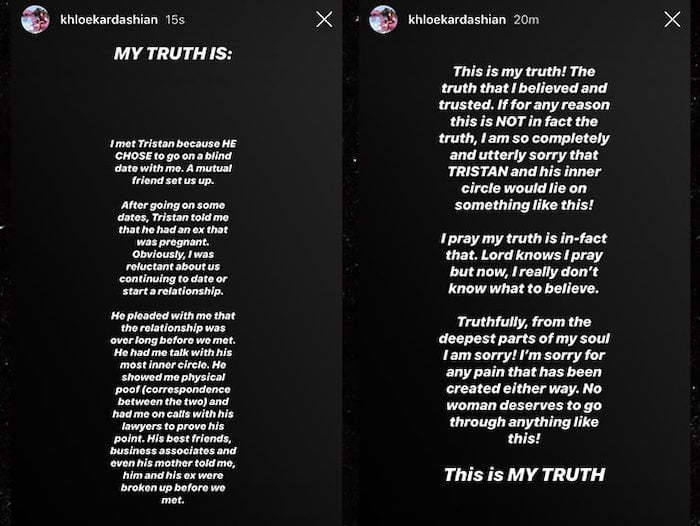 Khloe continues to say that Tristan Thompson went through lengths to assure her that his relationship with Jordan Craig ended long before they met. She said that he even got his mother and his lawyers involved.
"He pleaded with me that the relationship was over long before we met," she added. "He had me talk with his most inner circle. He showed my physical proof (correspondence between the two) and had me on calls with his lawyers to prove his point. His best friends, business associates and even his mother told me, him and his ex were broken up before we met."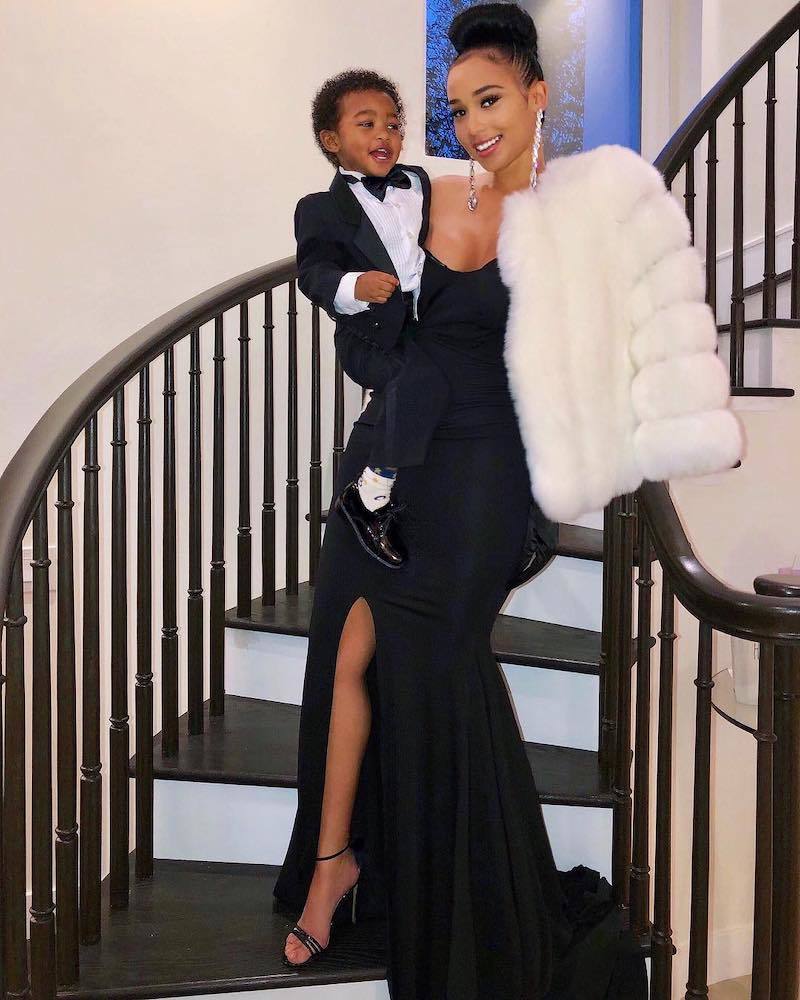 Khloe is making it clear that that is her truth to the best of her knowledge. The one person who has remained silent about this is Tristan Thompson's first baby mama Jordan Craig. Folks on social media believe that Khloe knowingly dated the basketball player while he was still with Jordan.