Young Thug is known for making cryptic messages about his sexuality.
On Monday, Thugger posted a not so random photo of himself on Instagram that left his fans with more questions than answers. The pic shows the Atlanta rapper leaning backwards with his tongue sticking out while he held stacks of hundred dollar bills on his shoulder. "F*** me daddy," Young Thug wrote in the caption. While the image raised a lot of eyebrows, the caption is what has everyone talking, including some of his fellow rappers in the game.
Gunna and Trippie Redd left some laughing emojis in the comments, but his fans went much further.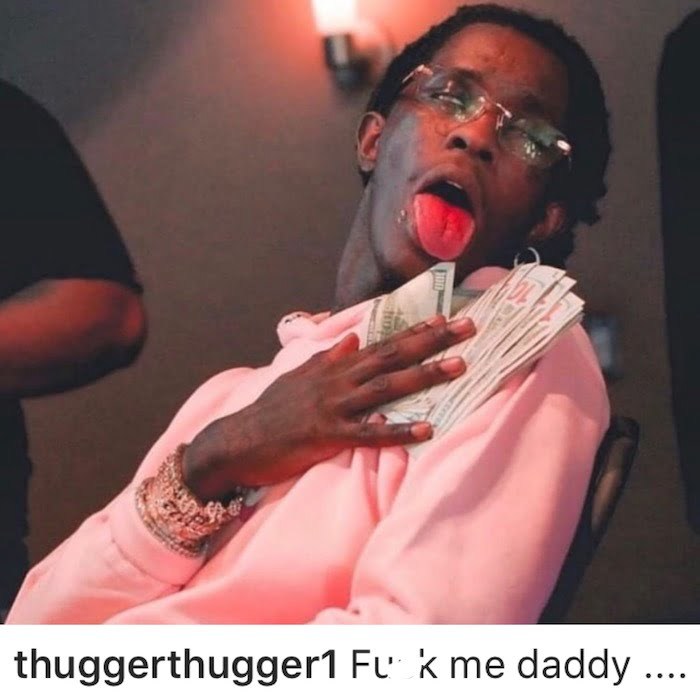 "How can I defend you when you constantly embarass me Bro," one fan wrote while another added, "Where's Riley Freeman when you need him? It's pride month so might as well this ni*** just kick down the door and get out. We already know and we still listen to your music so just get out and get it over with fam."
Young Thug has never said he is gay or straight. Instead, he left the door open for everyone to draw their own conclusions. This post on the Gram is no different. "This is a weird time for the culture just take me back to the 90s because this era is full of weirdos man," one fan said.