NBA YoungBoy sticking with the street code, never snitch.
The Baton Rouge rapper is currently sitting in jail awaiting his court hearing next week in Louisiana. A judge will decide his fate on whether or not he violated his probation. The Miami Herald is now reporting that NBA YoungBoy is refusing to cooperate with Miami-Dade investigators as cops try to piece together the puzzle of what lead to the shooting incident last month that left one innocent bystander dead.
Detectives say they want the rapper's help to identify the attacker, but so far he has refused to help. Homicide investigators recently traveled to Louisiana to speak with the rapper who is in jail, but he refused to talk to them. YoungBoy, whose real name is Kentrell Gaulden, is behind bars on suspicion of parole violations due to the recent shooting incident and his social media postings.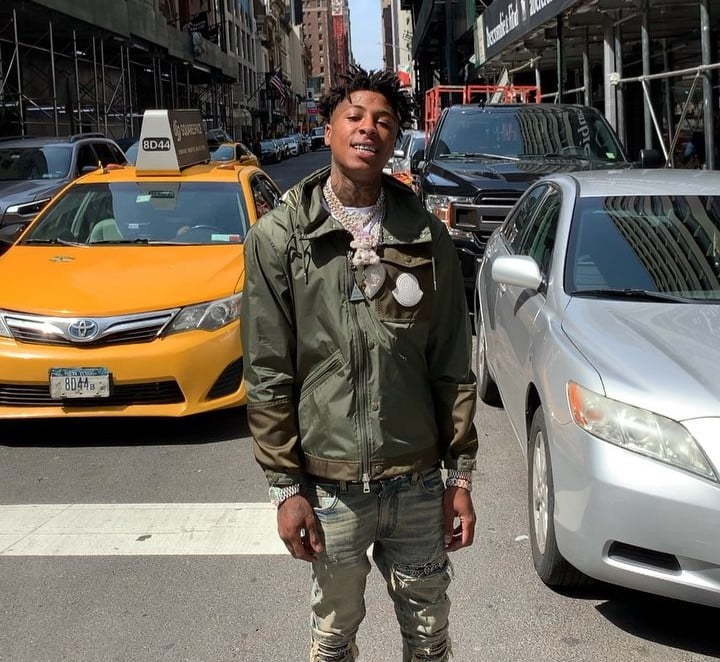 YoungBoy Never Broke Again attorney, James Manasseh, blame the lack of cooperation on miscommunication. He said that the detective didn't give his legal team adequate time and that on the day of the visit, he had to send another attorney in his place because of a medical emergency at his law firm. "He's willing to cooperate, but he's scared," Manasseh said. "He's a victim in this whole thing."
The rapper, 19, was in Miami with his entourage, which includes his 19-year-old girlfriend, for a performance at Rolling Loud music festival. Someone shot up the SUV that he was traveling in outside a Sunny Isles Beach hotel and bullets hit two bystanders. One of the injured victims was a 5-year-old boy who got grazed by bullets. A 42-year-old man, who was hit, succumbs to his injuries. YoungBoy's girlfriend was also shot and injured. She received treatment at a local hospital for non-life threatening injuries.
NBA YoungBoy's court hearing is set for June 21. It's unclear if he will eventually cooperate with authorities who are trying to solve the crime.