Spice comes through with a bit of a history lesson on dancehall music.
The Love and Hip Hop: Atlanta star previously stirred up come controversies over skin bleaching, but these days she is gracing us with pure melanin magic on IG. Spice recently surpassed two million followers on her Instagram account, marking the first time that a dancehall artiste reached that milestone. The "Black Hypocrisy" deejay grew her followers by expanding her brand internationally through her appearance on the hit reality TV show, Love and Hip Hop.
A lot of folks who watched the show doesn't know about Spice background in dancehall. Her career span two decades and currently she is wearing the crown as the Queen of Dancehall. In one of her recent posts, she moved to educate those folks who might not know who she is and what exactly is dancehall music.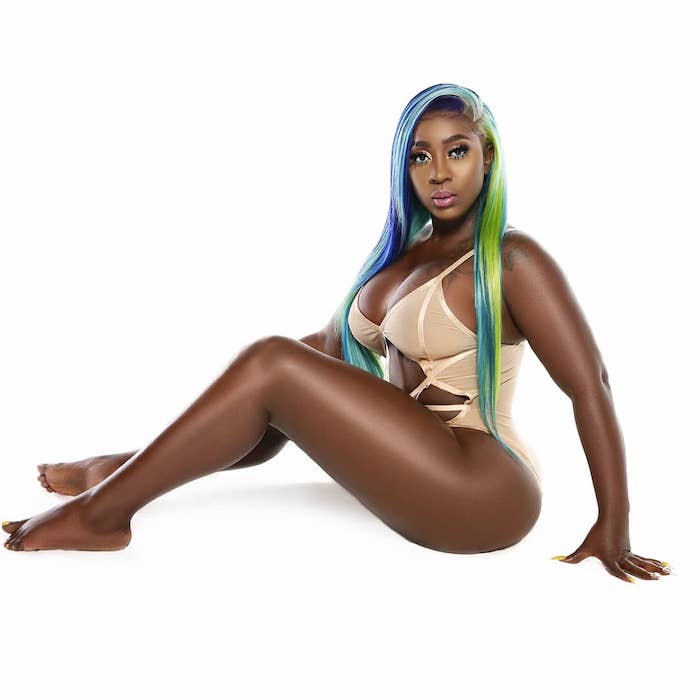 A quick Google search will also bring up a lot of articles covering the genre, including a lengthy article on Wikipedia where Spice got her excerpt. Before Love and Hip Hop, Spice was a Billboard charting artist thanks to her 2009 collaboration with Vybz Kartel "Romping Shop," which was a huge hit.
She then went on to score some massive solo hits including "So Mi Like It" and "Sheets." Her new collaboration with Vybz Kartel "Back Way" is also picking up steam within the dancehall space. The pair released the music video for the track last week.
Spice new mixtape, Captured, is now available on all streaming platforms go stream it.