Trey Songz is letting us know that he FaceTime with his adorable baby boy too.
The R&B singer shocked fans last month when he abruptly posted a photo of his baby boy, Noah Neverson, on Instagram. His legion of female fans was pretty angry, but his son was just too cute for them to stay mad at him. Trey Songz posted the pic on his Instagram Story on Sunday while suggesting that he was missing his little man while on the road performing for his fans.
Trigga has yet to share who is his baby mama, and she has remained off the radar. Nevertheless, the first time father is having a great time with fatherhood.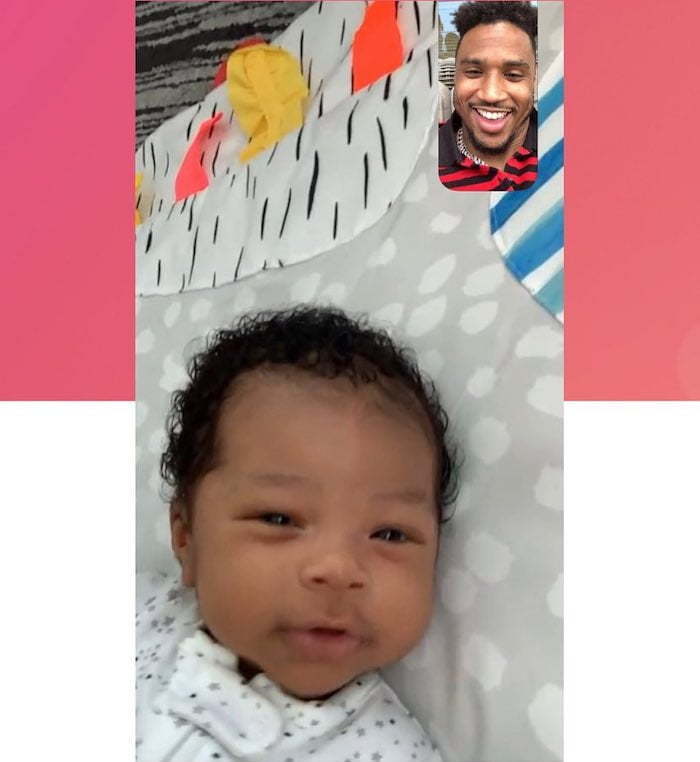 "My son Noah. We are blessed and overjoyed. Peace," the singer previously wrote. In a previous interview with The Breakfast Club, Trey Songz expressed his desires to have kids sometime soon. It turns out that he was serious about it and was working on it behind the scenes.
The 34-year-old singer might not be done making babies, because he also said in the same interview that his mom has been begging him for a grandbaby.