Drake is one trolling away from surpassing 50 Cent in terms of pettiness on Instagram.
Last night we saw Champagnepapi turned into Petty Papi when he turned up to the Raptors and Golden State Warriors game wearing Steph Curry's dad jersey. At the end of the game, Drake pounced on Draymond Green calling him trash and then picked lint out of Steph Curry's hair which he later auctioned on eBay. At the time of this publication, the current bid was at $100,000, and 181 bids were placed.
You can find the auction under "Steph Curry Hair Lint DraymondShouldntWear23 – Drake." So there you have it, Drake is also trolling Draymond Green while selling Steph Curry's lint. The Raptors won game one of the series in a decisive victory over GSW.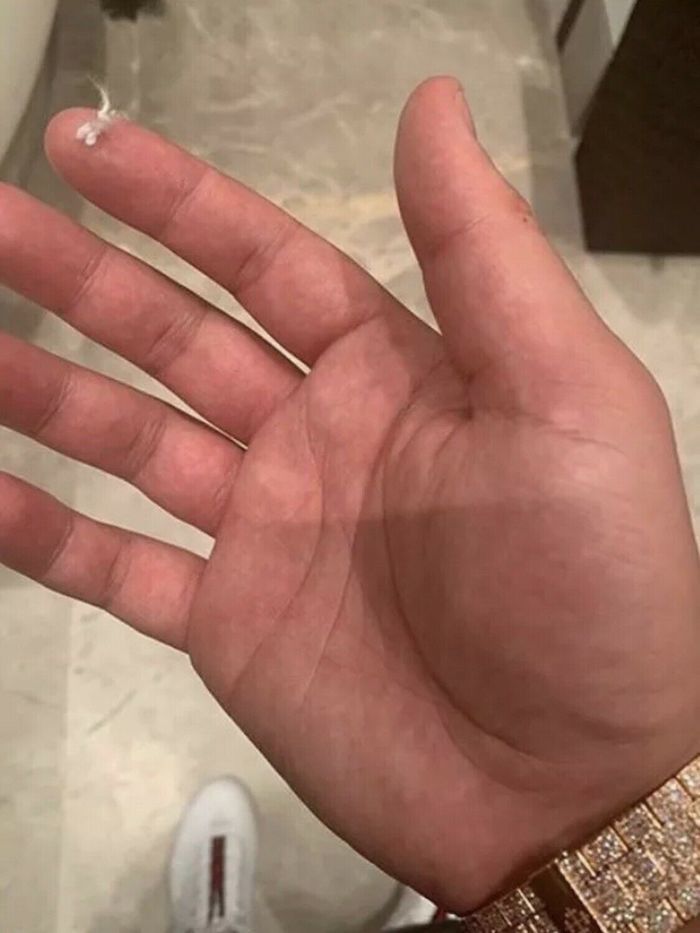 At this moment, it's safe to say that Drizzy deserves his own contract from the Raptors because he is part of the reasons why so many fans are tuning in to see him reacting to the game courtside.
Drake posted the lint that he personally picked from Steph Curry's hair on Instagram. "Steph Curry hair lint for sale on my eBay right now," Drizzy wrote. Several of his celebrity friends commented on his post.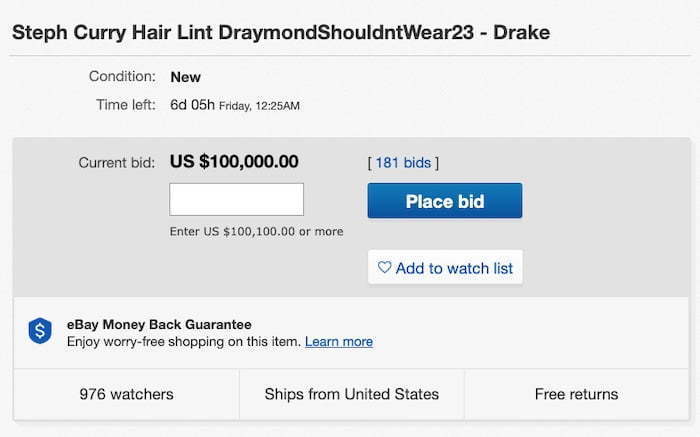 "I need a DNA test. I seen u throw the original lint away," Johnny Marines wrote.
Just some friendly #NBAFinals banter. ? pic.twitter.com/5PzPnov6y9

— NBA TV (@NBATV) May 31, 2019