Cardi B legal troubles are far from over.
The "Press" rapper is scheduled to go before a grand jury in her ongoing strip club assault case. Cardi B, real name Belcalis Marlenis Almanzar, and her lawyer were in court on Friday (March 31) when she showed up to the Queens Supreme Court clad in a pink suit that shows a lot of cleavage. She was surrounded by a heavy police detail as members of the media scrambled to get a word from her or the best picture.
She appeared before a judge for a hearing in her case involving an alleged assault at a strip club in Queens last year. A judge ruled that her case will now go before a grand jury. She was initially only facing a misdemeanors charge for the alleged assault, but this ruling means that the charges could go up significantly.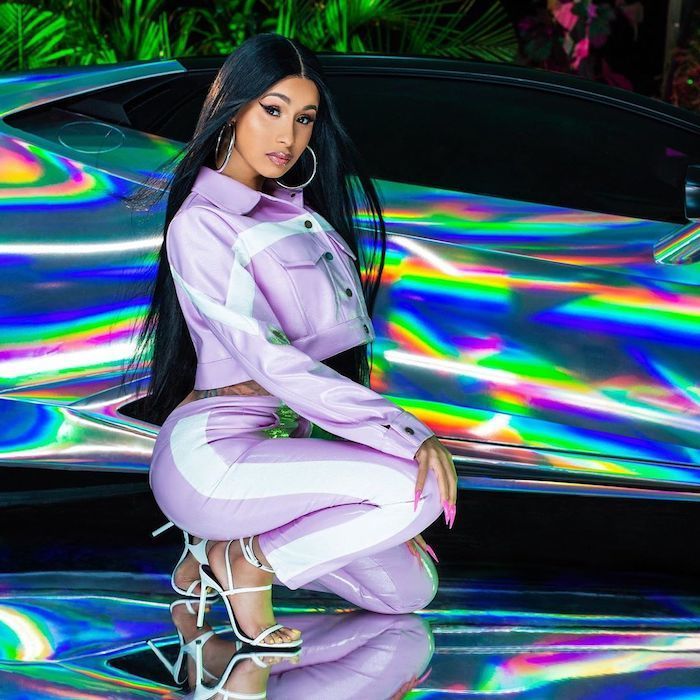 Cardi B was slapped with one misdemeanor count of assault and two misdemeanor counts of reckless endangerment. According to the police report, the Bronx rapper threw bottles, hookah, chairs, and anything she could get her hands on at bartender sisters, Sarah, and Rachel Wattley. The two females are known inside the nightclub life as Baddie Gi and Jade.
The alleged assault took place at the famous Angels Strip Club in August last year. The sisters claimed that Cardi B attacked them because she thought that they were sleeping with her man Offset. The "Money" rapper was arrested in October last year after an investigation.
The 26-year-old rapper was offered a plea deal which she rejected. The deal would mean that she pleads guilty to a single count of a misdemeanor and gets no jail time if she stays out of trouble for a certain period of time. Cardi B didn't feel like it was a good deal, and she maintains her innocence.