NBA YoungBoy is being forced to turn over his DNA for a gun case in North Carolina, and this could spell really bad news for the rapper.
YoungBoy Never Broke Again is currently sitting in a jail cell in Baton Rouge where he is awaiting his next court hearing to know if he will be granted bail. The rapper, whose real name is Kentrell Gaulden, was remanded into custody per a judge order pending an investigation into possible probation violation following his shooting incident in Miami and social media postings.
As if that wasn't enough, The Advocate reported that a search warrant was recently filed to obtained NBA YoungBoy's DNA to use in an investigation into guns found at a North Carolina nightclub on February 17, 2019. The report claimed that Gaulden arrived at the club with his crew and as he walked towards the door, he noticed a metal detector and that's when he abruptly turned back and went to his car, before going back to the club. Police dogs later alerted cops to the rapper's SUV. The vehicle was searched when the occupants returned, and three guns and marijuana was found. The driver of the car was arrested and charged.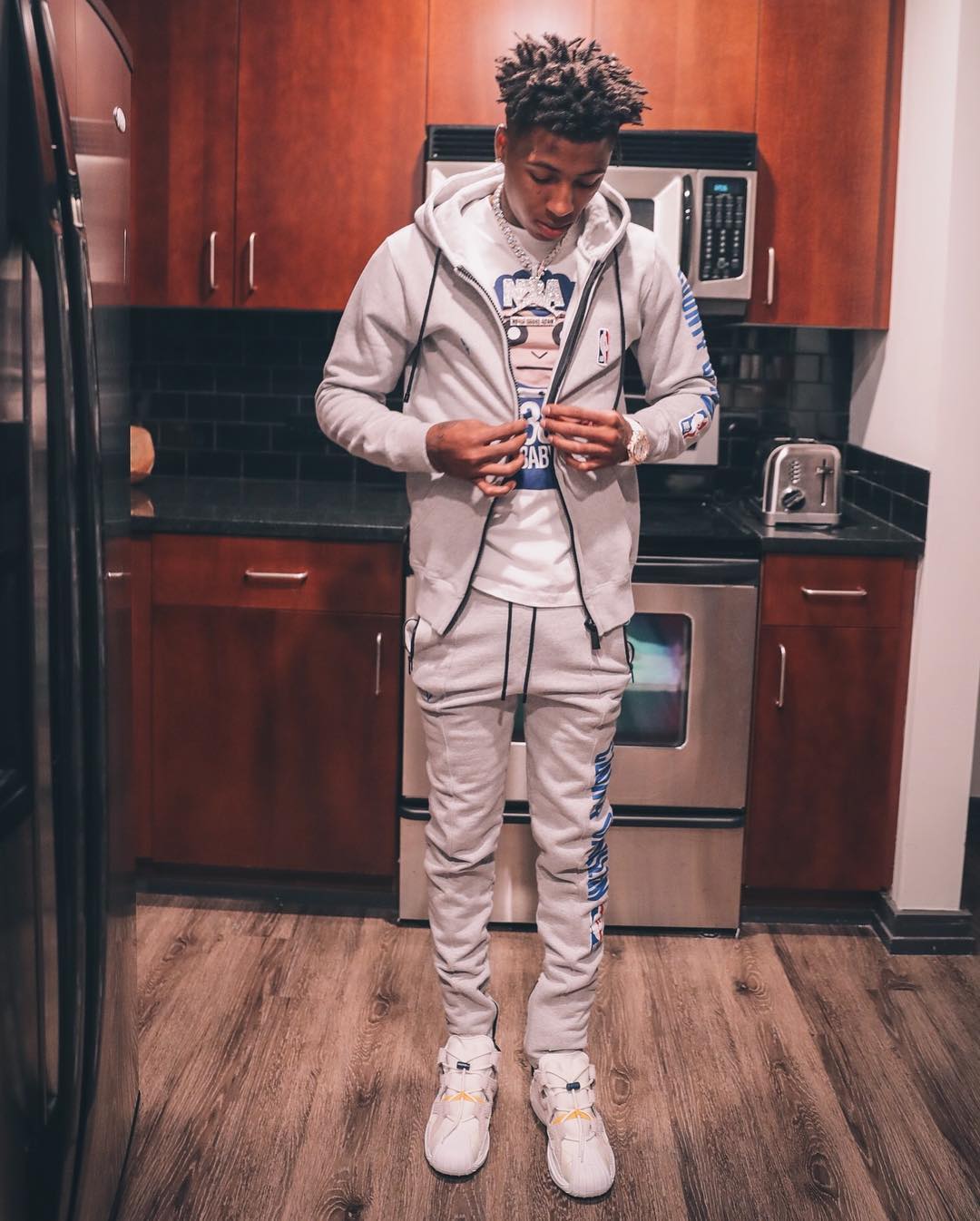 NBA YoungBoy's DNA sample will now be sent to North Carolina where cops will compare it with the ones found on the guns. The rapper's attorney, James Manasseh, said his client denies any wrongdoing and will voluntarily submit to the DNA sample.
If YoungBoy cops charges in the North Carolina gun case, his probation could be revoked and he could be sent back to prison for a long time. Gaulden is currently on probation for 10 years for a 2017 shooting incident. His next court hearing is set for June 21 when he will know his fate.
Never Broke Again was in Miami for Rolling Loud festival when he was shot at outside of a Trump hotel. One man was shot and killed, and his 19-year-old girlfriend was shot and injured.