Kodak Black says cops have violated his constitutional rights in jail.
Project Baby was taken into custody last weekend on weapons charges that could put him behind bars for up to 10 years. According to law enforcement officials, Kodak Black falsified documents while attempting to purchase guns at a gun shop in Florida. The Pompano Beach rapper was arrested at the Rolling Loud Music Festival in Miami and is now behind bars in a federal detention center.
Shortly after his arrest, a photo of the rapper in handcuff inside the detention center surfaced online and went viral. Kodak's attorney Bradford Cohen blast the police department for taking the photo and then selling it to the media. He called the action unprofessional. In new court documents, Cohen is asking a judge to block police officers from disseminating any more photos of the rapper behind bars because it violates his constitutional rights as an American citizen.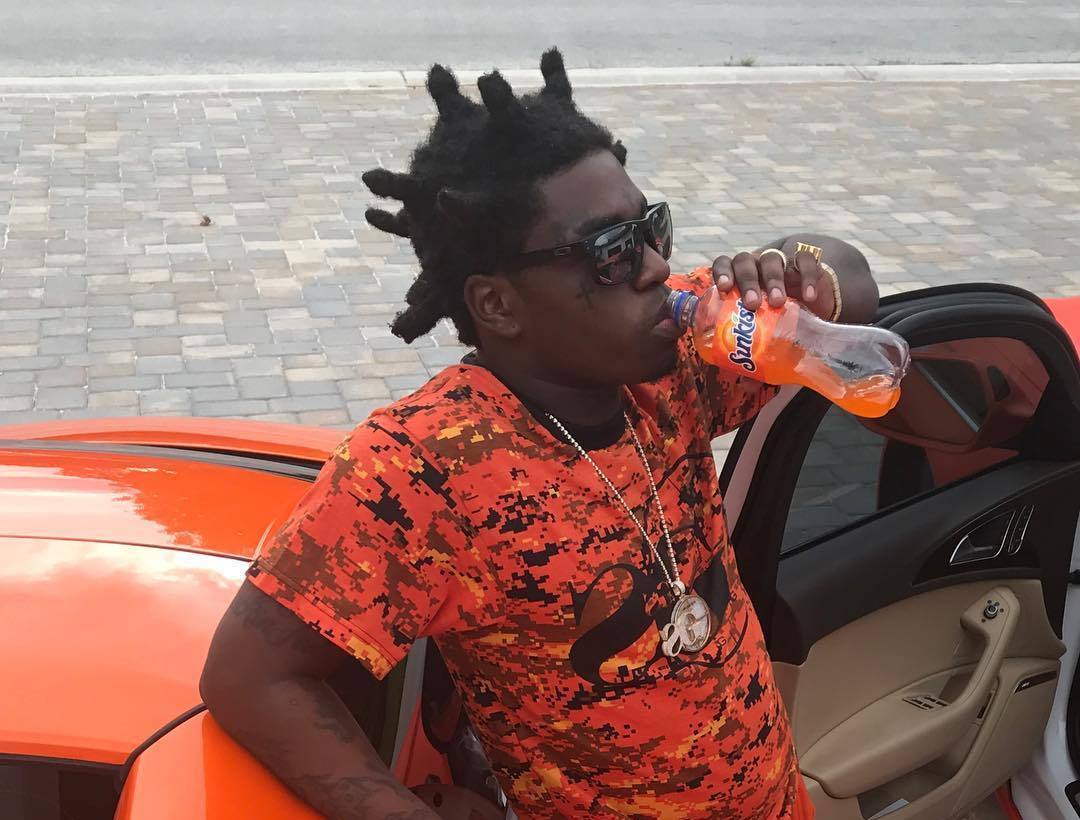 "A photograph of an in-custody detainee taken without any legitimate law enforcement purpose has been found to violate the detainee's Fourth and Fourteenth Amendment rights under the United States Constitution," the legal document reads.
A bail hearing is not yet set for Kodak Black, but his attorney's next move is to secure his bond.
Just obtained photo of Bill Kapri, AKA Rapper Kodak Black after he was arrested tonight. Official statement from Marshals: after an extensive investigation conducted by the US Marshals, ATF, and Miami Dade PD North Side Gang Unit, Kapri, was arrested as he arrived… pic.twitter.com/IHVzAoNStI

— Brian Entin (@BrianEntin) May 12, 2019
The Dying To Live rapper was charged with making a false statement in the acquisition and attempted acquisition of a firearm. The penalties if convicted are 10 years in prison and a $250,000 fine. Law enforcement says Kodak wrote on the application form that he doesn't currently have any serious criminal case pending before the courts, when in fact he does.
His latest arrest comes just weeks after he was taken into custody at the U.S.-Canada border and charged with weapon and drug possession. Days later, his tour bus was searched by cops in Washington D.C. Kodak is now saying that he is being targeted by the feds similar to their target of Tekashi 6ix9ine prior to his arrest in October last year.