Drake is roasting Meek Mill and Kevin Hart to a crisp after Toronto Raptors beat Philadelphia 76ers in an epic game 7.
The series went to a game 7 and down to the last second when Kawhi Leonard made a nail-biting shot to clinch the series for the Raptors 92-90, advancing them to the Eastern Conference. It appears that Drake knew about the "Drake curse" and posted a video on Instagram Story of himself wearing a 76ers shorts while watching the game from home with his friends.
Drizzy tagged Meek Mill, Kevin Hart and 76ers owner Michael Rubin in the post. "HAVE A GOOD SUMMER BOYS!!!!! @michaelrubin @meekmill @kevinhart4real," Drake captioned the video.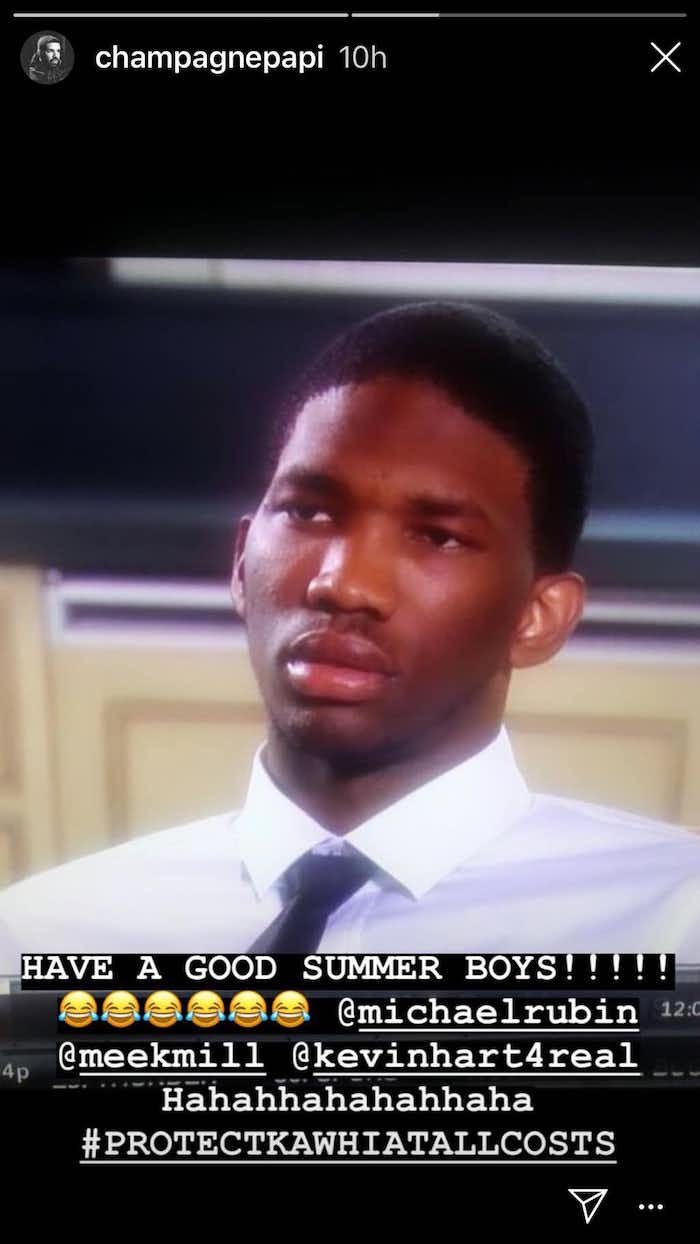 Drake and Meek are friends again so I doubt the Philly rapper will take this to heart and drop a diss track. Nevertheless, Meek is clearly upset about the game and Drizzy is clearly happy as a baby.