Young Thug and his entourage were the targets in a drive-by shooting in Miami today.
Thugger and members of his crew are lucky to be alive today following a drive-by shooting in Miami on Friday leaving two of his tour buses riddle with bullets. The shooting incident was like something out of an action movie, one eyewitness wrote on Twitter. TMZ posted a video showing the damages done to one of the Mercedes-Benz Sprinter vans. At least three persons were injured in the shooting incident and were taken to a local hospital.
Young Thug and his entourage were traveling in several vehicles on the I-95 around 6 AM on Friday. The Atlanta rapper was driving a Ferrari when a car pulled up beside him and started firing shots at his party. According to the police report, one woman and two men received gunshot wounds. They're currently getting treatment at a hospital for non-life threatening injuries.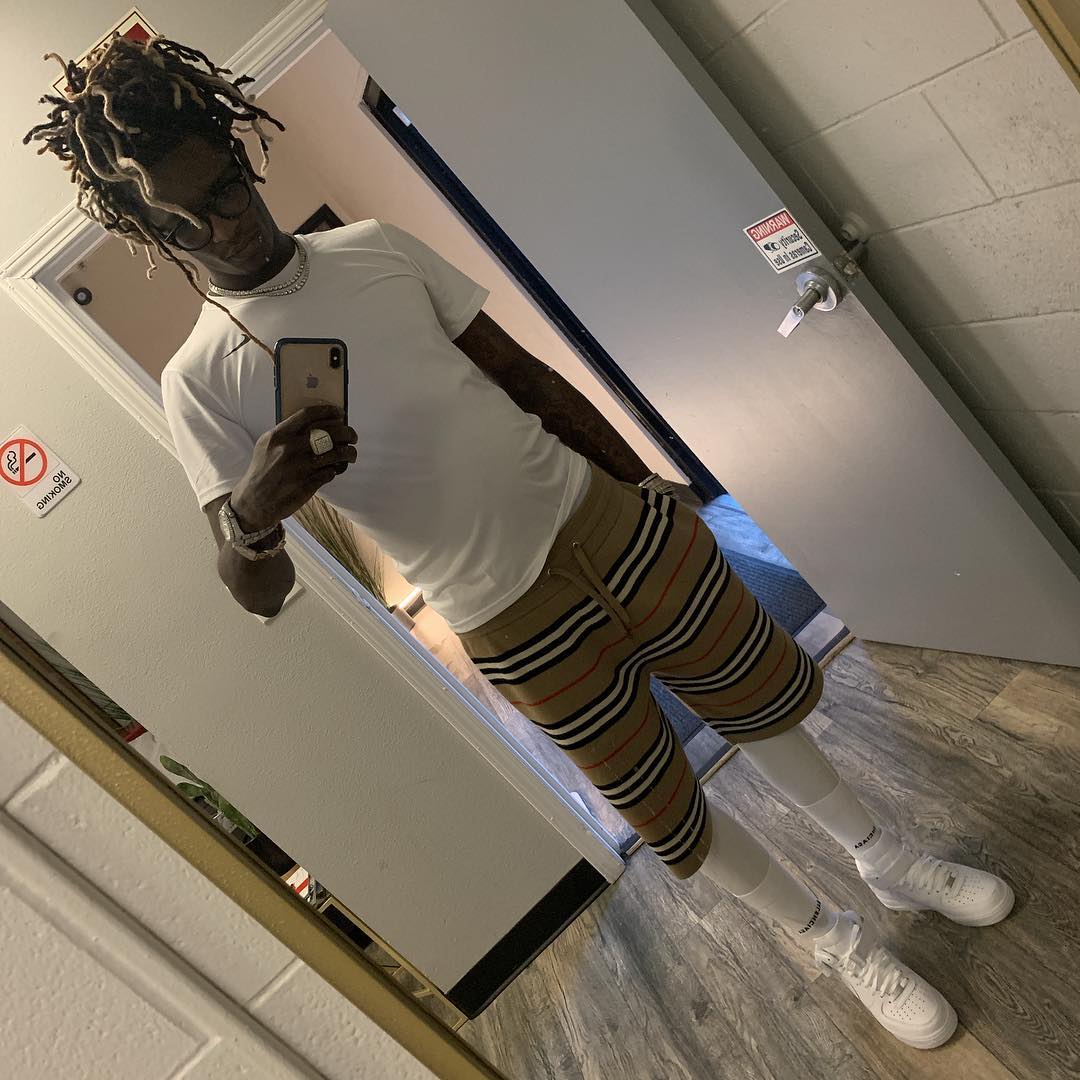 Young Thug was not hurt in the attack, but sources say his crew is shaken up by the incident. The "Good Times" rapper was en route to Miami Beach Hotel at the time of the shooting. He had performed at LIV Nightclub last night and had left the party an hour early.
Thug is booked to perform at this weekend's Rolling Loud Festival in Miami. It's now unclear if he will still perform at that event or cancel it as a result of the attempt on his life.
On Wednesday of this week, Young Thug's fellow Atlanta rapper Offset was targeted in a drive-by shooting at a studio. The Migos was was not hurt, but at least one person was shot in the leg. Both rappers are now beefing up security around them as a result of these two separate shooting incidents. All of this is unfolding just over a month after we lost Nipsey Hussle to gun violence.