Offset was a possible target in a drive-by shooting incident at a studio in Atlanta.
The last few weeks have been a bit of a roller coaster for Migos rapper Offset. Just when he managed to work things out with his wife Cardi B, all kinds of other things started falling out of place. Last week, an arrest warrant was reportedly out for his arrest after he snatched a phone from a fan recording him at a Target store. TMZ is now reporting that he was the possible target in a drive-by shooting in Atlanta on Wednesday night.
The rapper and other members of his entourage were at a studio last night where he was recording new music. In the middle of his studio session, someone started firing shots at the studio striking the exterior with bullets and damaging several cars in the process. An eyewitness says that shots began ringing out shortly after Offset took a break from recording and went outside for some fresh air.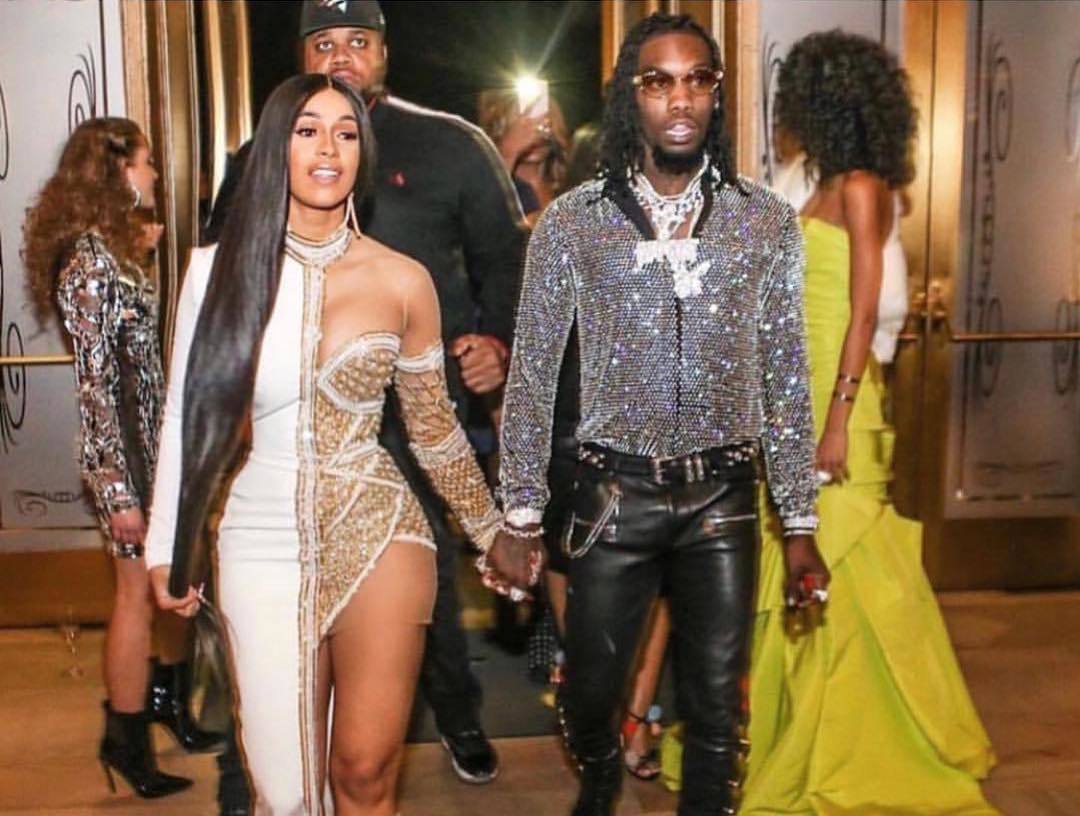 The rapper was not hurt, and sources say he has yet to make contact with police officers. Additional reporting suggests that one man was shot in his leg and taken to a hospital. Surveillance camera also captured a car pulling up outside the studio and started firing shots before peeling off.
Offset has remained silent on the reports, but cops are actively investigating the shooting. It's unclear if he plans to cooperate with the investigation. Cardi B was not at the studio with Offset.