Nicki Minaj looked stunning at the Met Gala, but now her fans think that she is pregnant.
The queen of the Barbie gang has either put on some happy weight or is pregnant with her first child. At least that is what her fans are saying after her grand entrance on the red carpet of the Met Gala. Nicki Minaj donned a massive pink ball gown that shows off her curves. While she managed to grab a lot of attention at the Super Bowl of fashion event in New York on Monday, she also managed to stir up fresh rumors about pregnancy.
"I think Nicki Minaj is pregnant. This is my prediction. I could be wrong but idk, I just have a feeling," one fan wrote while another added, "If Nicki Minaj reveals she pregnant at Met Gala I'm going to cry. #MetGala #NickiGala."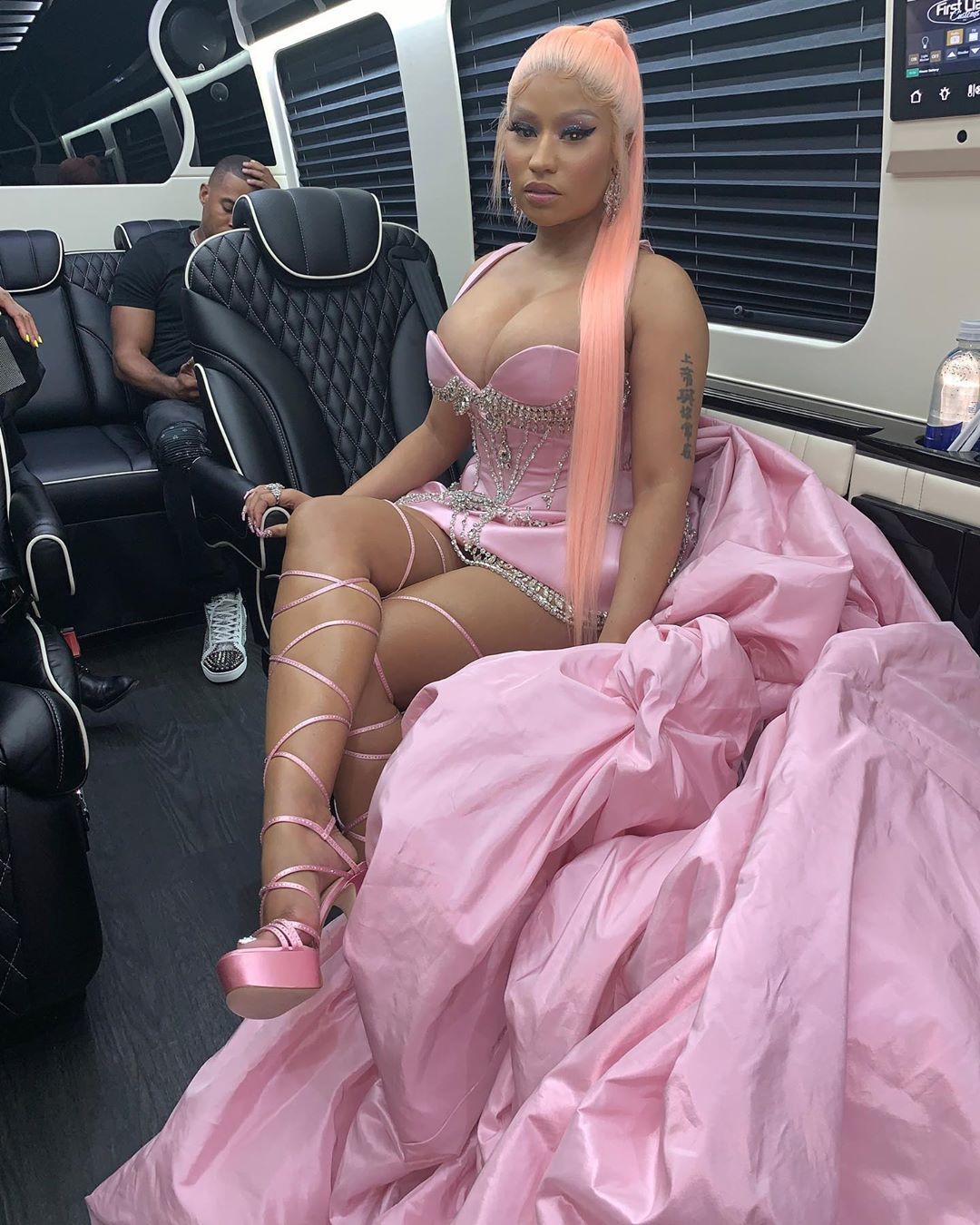 Nicki has not confirmed or denied the pregnancy rumors, but last year she did reveal that she wants to have a baby soon because she thinks that her biological clock is ticking. Additionally, she has been missing from social media for the past four weeks since wrapping up her European tour with Juice WRLD. The Met Gala was the first time that she was spotted in public since the tour. She was absent from the Grammys and the Billboard Music Awards last week, which makes her entrance at the Met Ball even more surprising.
Nicki Minaj is also rumored to be engaged to her boyfriend Kenneth Petty, whom she has been dating for close to a year now. The two knew each other from their teenage years and have rekindled their relationship following her split with Nas.
Perhaps her fans are too quick to draw conclusions, or maybe she is pregnant, whichever the case, Nicki is looking good.
I think Nicki Minaj is pregnant. This is my prediction. I could be wrong but idk, I just have a feeling!!! ???

— O ? (@ojcastrology) May 7, 2019
If Nicki Minaj reveals she pregnant at Met Gala I'm going to cry. #MetGala #NickiGala pic.twitter.com/Ss3VJxDTCb

— tremain (@imtremainhaynes) May 6, 2019
@NICKIMINAJ you would literally have to pee on a stick on Queen radio and upload the results for me to believe your not pregnant

— Roman. (@wronggoota) May 7, 2019