Tekashi 6ix9ine may very well take the stand and testify against his Tr3yway members.
Federal prosecutors have indicated that more guilty pleas could be on the way. Now we're learning that Tekashi 6ix9ine may become a star witness in the trial for his fellow gang members. Page Six reported that the rapper could take the stand and give testimony against former Nine Trey Bloods gang members who have decided not to plead guilty. The trial is set for September this year, and well all know that 69 copped an early plea deal which could see him get little to no time behind bars for his cooperation.
So far, five other defendants have pleaded guilty and are awaiting sentencing. One of the guilty pleas came from Tekash69's former manager Kifano "Shotti" Jordan. There are five other defendants who have not pleaded guilty or at least not yet.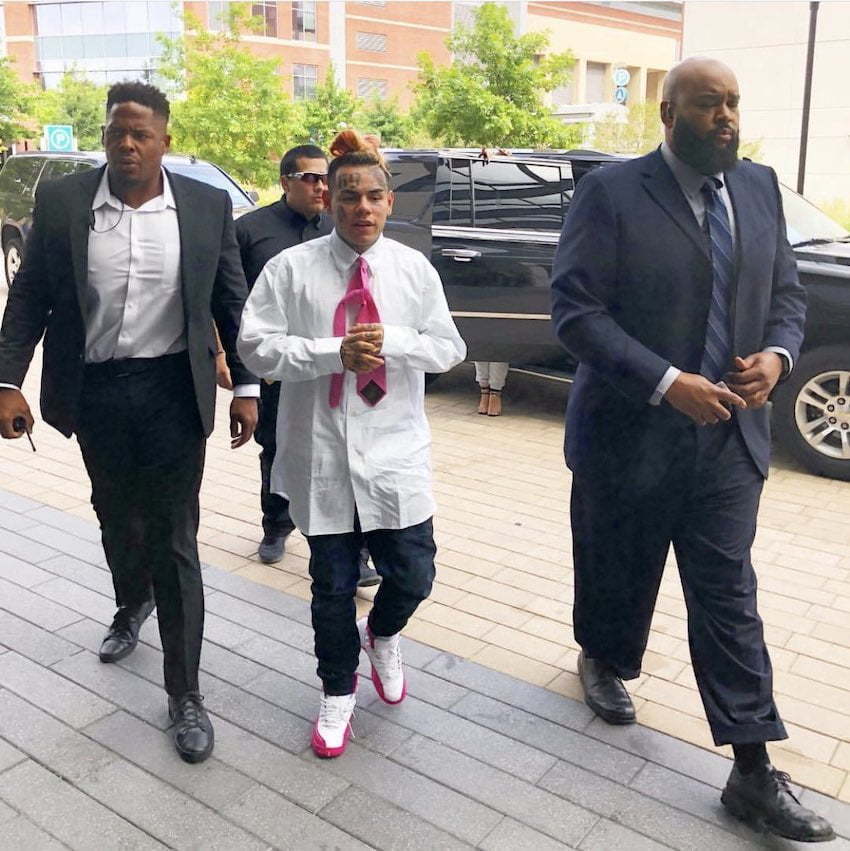 Urban Islandz reported that the feds told the court yesterday that they are in talks with other defendants who may plead guilty and avoid trial. 6ix9ine's plea deal clearly put pressure on all other defendants forcing some of them to plead guilty. The judge may reward him for his cooperation during his sentencing hearing.
Federal prosecutors previously indicated that Tekashi 6ix9ine life was in danger as his former Nine Trey Gangsta Bloods members were plotting to kill him. Law enforcement heard Jamel "Mel Murda" Jones, the leader of the gang, telling another man that 69 will be "super violated."
That revelation may ultimately be one of the reasons why the rapper decided to cooperate with the feds. Nevertheless, Tekashi 6ix9ine is branded a snitch, and now his family members are concerned that they may become a target as his former gang members seek revenge against him. Urban Islandz will keep you posted on any new developments in the case.