Tekashi69 life was in real danger per some leaked transcript from a murder plot.
Tekashi 6ix9ine is currently behind bars scratching his head and wondering if the feds really did save his life after his former crew members allegedly plotted to kill him. His two co-defendants, Shottie and Mel Murda, were recorded in a wiretap by the feds discussing taking out 69. Prosecutors say they moved in because they felt that the gang members were about to kill the rapper who fired them from his management team a week ago.
All three men, Tekashi69, real name Daniel Hernandez, Kifano "Shottie" Jordan, and Mel Murda, whose real name is Jamel Jones, are all facing life in prison for racketeering, drugs, and gun runnings. Shottie is 6ix9ine's ex-manager whom he fired recently for stealing millions of dollars from him for an upcoming tour. The Brooklyn rapper went on his Instagram page to announce that he has fired his entire management and booking team. He then did a lengthy interview on The Breakfast Club where he detailed some of the reasons why he had to fire his team.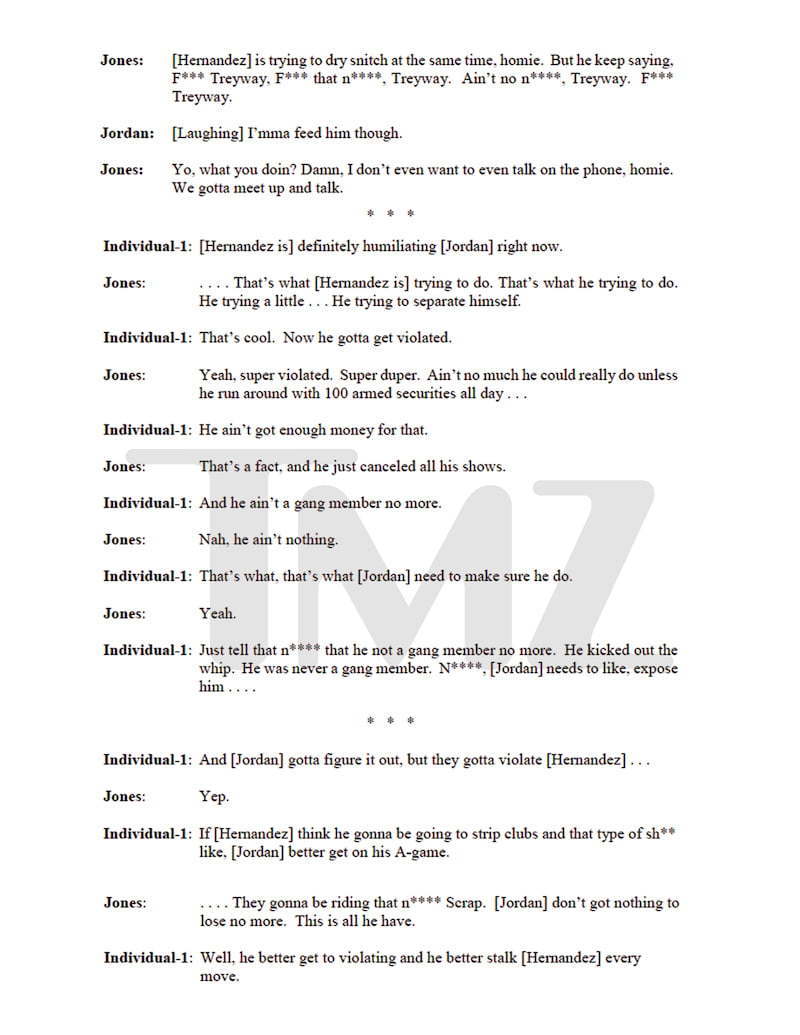 Given the very public fallout between then men, who are a part of the vicious Nine Trey Bloods gang, per authorities, some folks felt disrespected and decided to take matters in their own hands. TMZ obtained the transcripts from the audio recordings of the accused men discussing their plot to hurt Tekashi 6ix9ine after their public fall out.
"[Tekashi] is trying to dry snitch at the same time, homie. But he keep saying, f*** Treway, f*** that n****, Treyway. Ain't no n****, Treway. F*** Treway," Mel Murda told Shottie in a phone call. Murda is a former rapper in the New York area. Shottie, 69 former manager, replied saying, "Imma feed him though."
Authorities also recorded another crew member saying that Tekashi69 is going to get "violated." The Feds thinks that means that they are going to kill him. Mel Murda replied saying that he is going to get "super violated" and the only thing that can save him is if he walks around every day with 100 armed security guards.