Chris Brown and Nicki Minaj have confirmed their joint summer tour.
Last weekend rumors surfaced claiming that Chris Brown and Nicki Minaj were going on tour together. There weren't many details available surrounding the tour, but now both artists have confirmed that they will co-headline a major North American tour starting in the summer. We're told that some of the tour dates will likely spill over into the fall. The news comes just days after they worked together on the new single "Wobble Up" with G-Eazy.
Chris Brown posted a message on his Instagram Story yesterday where he shot down previous reports that the tour will be in the fall. "The tour will not be in the fall," he wrote. He then confirmed that it would be this summer.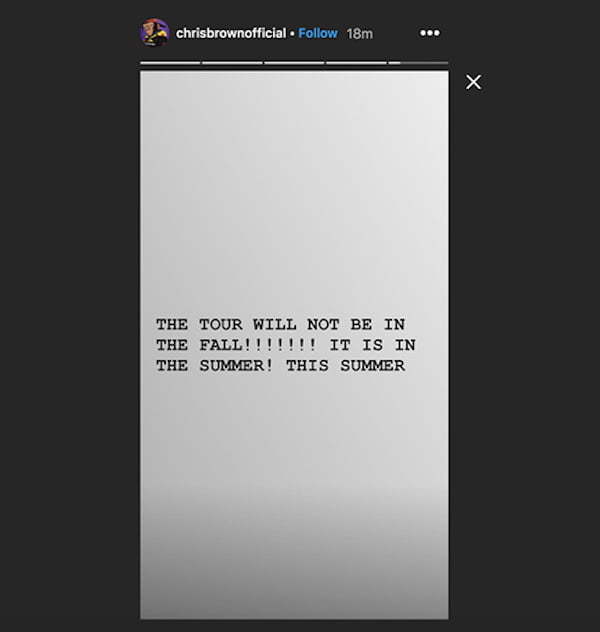 One of Nicki Minaj fans asked her about the trek on Twitter, and she confirmed it in a now-deleted tweet. The Young Money rapper recently wrapped her European tour which featured rapper Juice WRLD as her opening act. The tour was successful for the most part except for a few canceled dates due to technical and weather-related issues.
Last year, she canceled her North American tour with Future because she didn't have enough time to rehearse for the trek. There were also some rumors claiming that she and future had some disagreements about the trek.
So far we know that at least one of the Chris Brown and Nicki Minaj tour dates have been confirmed. The Prudential Center in New Jersey listed the two megastars for a show date set for September 13. Tickets are expected to go on sale this Friday, April 26.