Mavado's son will be back in court next month for a bail hearing.
The dancehall singjay, real name David Brooks, fled the island last year June leaving his teenage son behind to face the criminal justice system for murder. Mavado's son is currently held in a Juvenile detention center in Kingston without bond, but his attorney Peter Champagnie says he will be back in court on May 10th to apply for bond. "We will be making a bail application, and we will be making our best efforts to ensure that the application is granted," Champagnie said.
As for Mavado, law enforcement officials say that they're still seeking to speak with him about the murder of Lorenzo Thomas. Detectives say a group of armed men led by the singer's son, kicked in the door to Thomas' home in the wee hours of June 5, 2018. Thomas was shot and chopped to death and his home set ablaze. Cops also said that the men attempted to cut off the victim's head.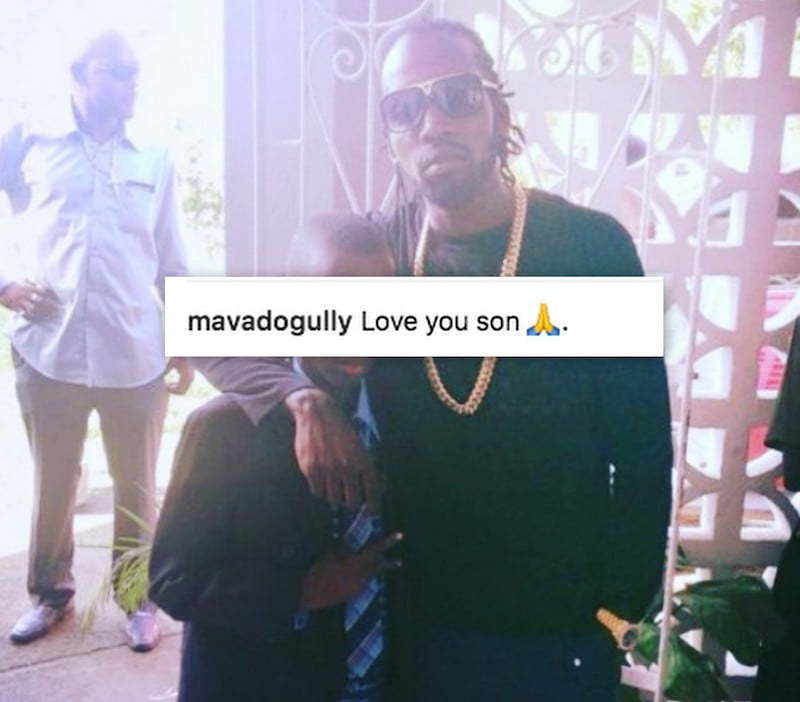 Mavado's son was arrested and charged with murder, illegal possession of firearm and ammunition, shooting with intent, and arson. Andre Hines, 23, was also arrested and charged with murder. Detectives say they uncovered a text message sent by the teenager to Hines telling him that the singer wants the victim's head.
"Memba di boss want him head," the text message reads.
Cops say that Hines attempted to severe Thomas' head from his body but did not complete the job. Mavado fled the island a day before the murder which triggered a upsurged in violence in Cassava Piece.
The "So Special" singer was shot at in Cassava Piece, the community he grew up in, on June 1st last year. That shooting incident stemmed from a domestic dispute between the singer's son and Thomas on June 1st. Mavado intervened and was shot at in the process. He fled the scene on foot and reported the incident to the Constant Spring Police station.
Last year, the police department issued a warrant for his arrest and even threatened to request an extradition for him from the United States where he is a legal permanent resident. That extradition request was never made, and Mavado still has not returned to Jamaica.