Mavado is fearful that his teenage son could go to prison for a murder he didn't commit.
Like any parent, Mavado is in fear that law enforcement authorities in Jamaica could put his son away behind bars for a murder that he didn't commit. Sources inside the Gullyside exclusively told Urban Islandz that the singer is prepared to fight for his son's life to the very end. We're told that there is a strong belief that Vado's son is being used to make an example and to lower the singer back to Jamaica.
"We all saw how they treated Kartel and Ninjaman, they never get a fair trial, so why anyone should think that they will treat Mavado or his son any different," our source said. "This system is biased against entertainers, and they will do anything to make an example out of artists. They can't get the boss to pin something on him, so they are trying to pin it on his son. The whole Jamaica need to see and know what's going on."
Mavado is currently overseas, and there is a warrant still on the books for him to either turn himself in or be arrested. Police issued the notice from back in June, but by then the "Belt Buckle" singer had already left the island. A senior police office indicated at the time that they would seek to have Mavado extradited to Jamaica from the United States where he is a legal permanent resident.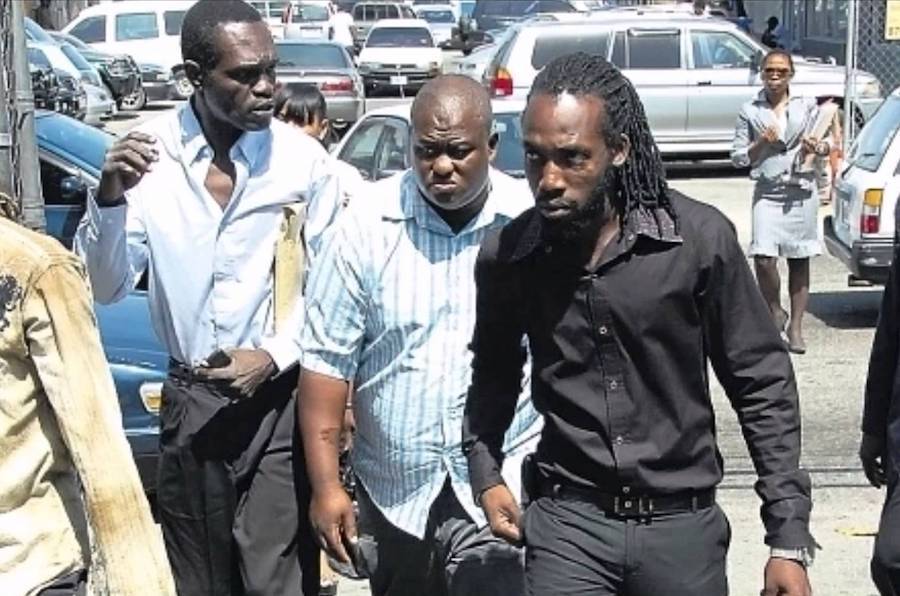 The singjay also came under scrutiny from some of his fans after he fled Jamaica before his son got arrested and charged. Some fans accused him of being a lousy father, but we're told that couldn't be further from the truth. Sources told us that Mavado regularly talks to his son who is currently being housed at a juvenile detention center.
"[Mavado son name withheld] is a real soldier he is not like the average kid, so he is handling this like a champ," sources said. "They want Vado to come back so they can kill him, we don't trust Babylon [the police force]."
Mavado's 16-year-old son was arrested and charged with murder, conspiracy to commit murder, arson, illegal possession of a firearm, and ammunition. Cops say he gave the order to kill Lorenza Thomas, aka Israel or Chulups. Thomas is believed to be one of the men that shot at Mavado in Cassava Piece on June 1st this year. He was shot chopped, and his body burnt a few days after the shooting incident.