Safaree Samuels and Erica Mena might be expecting their first child together.
The "Love and Hip Hop" stars launched their new YouTube channel "Shes Crazy I'm Not." The couple hinted that they would be making a huge announcement on the channel sometime soon. Sources close to Safaree Samuels told Urban Islandz that a bun is in the oven. "They've wanted to make this announcement for a while but you know how these things go, you have to wait until it's safe to announce," sources said.
We're told that Safaree and Erica Mena are crazy in love with each other and can't wait to have a new addition to their family. "At the end of the day love wins, and these are two people that are madly in love with each other even in the midst of the fight and hate they've been getting, love wins man," our source continues.
The Love and Hip Hop couple's new YouTube channel will showcase their love story where they will give fans a glimpse of their daily lives, as well as, announce major updates. "She's a crazy Latina, he's a freaky Jamaican. Together they make up a crazy freaky true Love story," the couple said about the channel.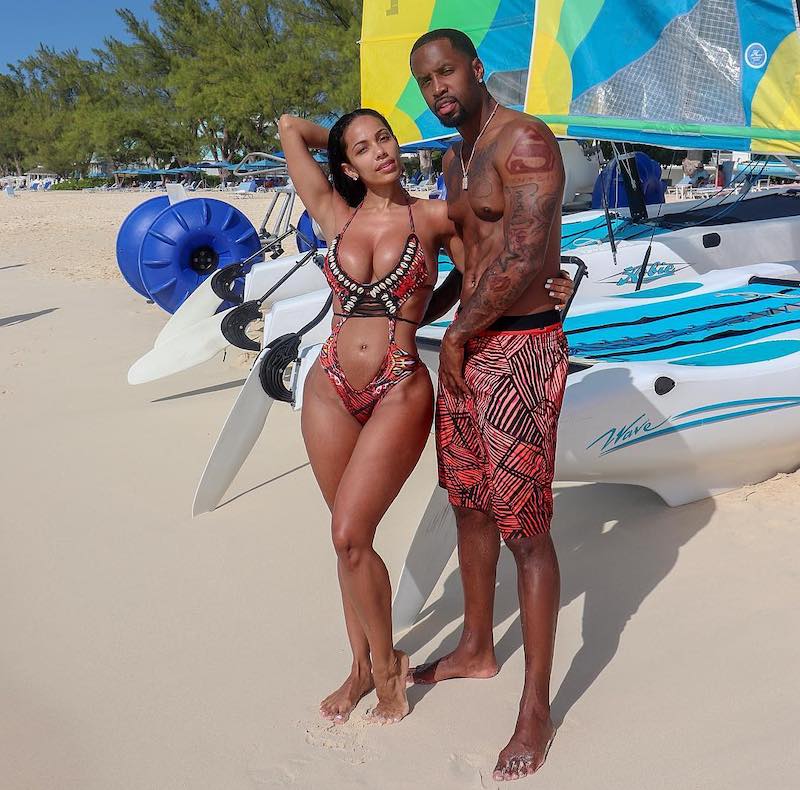 Safaree has been getting a lot of hate from his Love and Hip Hop: New York castmates for dating Erica Mena because she has some history with a few folks on the show including Joe Budden's wife Cyn Santana and Rich Dollaz.
In the latest episode of Love and Hip Hop: New York, Joe Budden angrily confronted Safaree because he brought Erica on their trip to Costa Rica. The heated confrontation almost ended up being physical, but thankfully it didn't. Rich Dollaz also previously confronted Safaree about his relationship with Erica where he claimed that Safaree continually denied that anything was going on between them.