Erica Mena is sticking up for her man Safaree after Joe Budden went in on him.
On last night's episode of Love and Hip Hop: New York, Joe Budden went after Safaree Samuels in a fury of rage because he brought his fiance, Erica Mena, on their trip to Costa Rica. In case your as confused as most viewers who weighed in on Twitter. Erica and Budden's wife Cyn Santana used to date in the past. That still doesn't explain why the rapper turn podcaster was so upset since Mena was not even around the Love and Hip Hop group.
"I don't get it especially since no one really cared, let alone asked about Cyn whereabouts when he brought another female to my mans crib. Who cares," Erica Mena tweeted. "Mentioned me enough like candy man. I wasn't even bothering anyone. Not even on the show go figure. let me get back to my real life now."
It appears Joe Budden and his wife Cyn Santana have been fighting from before the crew all got together in a little ceremony that Juju concocted to let everyone left their feelings in Costa Rica. Apparently, the Slaughterhouse rapper was upset with his wife for what he calls doing too much while in the hot tub with her friends. The couple even traded a few subliminal shots at each other while having dinner.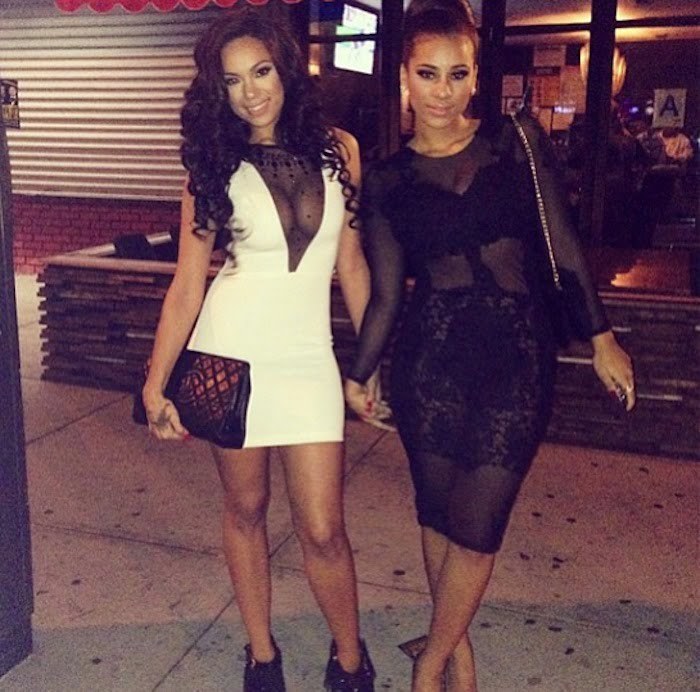 Some folks are now suggesting that Joe Budden might've been taking out his frustration with his wife on Safaree. You can see the clip of the heated confrontation below where the "State of the Culture" host threatens to take their fight physical. Safaree Samuels was much calmer than most people would've handled their friend coming at them like that. Love and Hip Hop: New York airs on Monday nights on VH1.
I don't get it especially since no one really cared , let alone asked about Cyn whereabouts when he brought another female to my mans crib. ????? Who cares https://t.co/efxW01W6wB

— Erica Mena Samuels (@iamErica_Mena) February 26, 2019
Mentioned me enough like candy man. I wasn't even bothering anyone. Not even on the show go figure. ? let me get back to my real life now. https://t.co/K5MdFq7TLV

— Erica Mena Samuels (@iamErica_Mena) February 26, 2019