Veteran dancehall promoter Roy Fowl was shot dead by gunmen on Friday.
Roy Fowl, whose real name is Owen Clarke, and also known as Father Fowl, was shot and killed by men riding on motorcycles on Friday night at a party at the Harry Josephs and Sons Centre at Grove Road in Kencot, St Andrew. Clarke is a well-known figure in the dancehall space and is the leader of the British Link Up Crew who promotes a number of dancehall parties in Jamaica and the UK.
Sources say some a few heavily armed men rode up to the event on motorcycles and opened fire striking Roy Fowl multiple times. The 62-year-old socialite reported received nine shots and believed to have died on the scene. Law enforcement sources told Urban Islandz that they are actively investigating the murder and are following leads.
A graphic video is being circulated on social media showing Fowl's lifeless body lying in a pool of blood beside his red Range Rover SUV. Eyewitnesses say he was shot while kids and women were standing in his vicinity.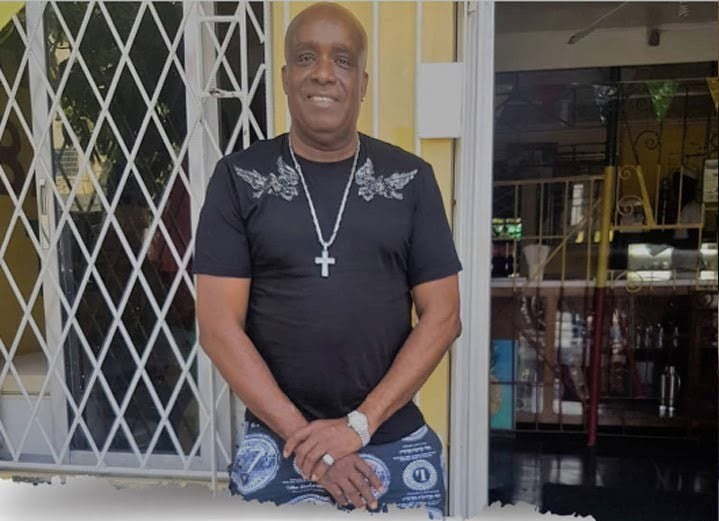 Clarke was previously convicted for drug traffic and sentenced to 13 years in prison in the United Kingdom. British authorities labeled him a drug kingpin who used mostly women to smuggle cocaine from the Caribbean to the U.K. His brother has since spoken out about his killing.
"Right now, mi just weak and don't even know what to do. The wickedest thing is that he died and leave eight children behind," his brother said while withholding his name. "What they are doing is not fair to the family because certain things that people are saying and that the media are saying, are not true. A bare good him do to people. From him go prison and come back, mi nuh see him do nothing out of the way."