Boosie is trolling Jussie Smollett and leaving a lot of eyebrows raised.
After Cardi B sound off on the Empire Actor on her Instagram Live, Baton Rouge rap legend Boosie is now saying his piece, but perhaps it's not going down as planned. In a surprising post on his Instagram page, the Louisiana rapper posted a pic of Smollett sleeping. "That d**k a make you do some crazy sh*t, SMH don't blame him #itspowerful #realsh*ttho," he captioned the post while adding an eggplant emoji.
Boosie fans immediately jumped all over the post calling him out for not only being homophobic but also accusing him of being gay. "Are you dumb or stupid? Boosie WE ???? Know about you tho? Like why do Y'all rappers/R&B men do this sh*t knowing you've dipped in our community after several shows? Eye am so confused, Y'all really want us overpowering y'all & being the standard. Keep this GAY sh*t up. Boosie boo," one fan wrote.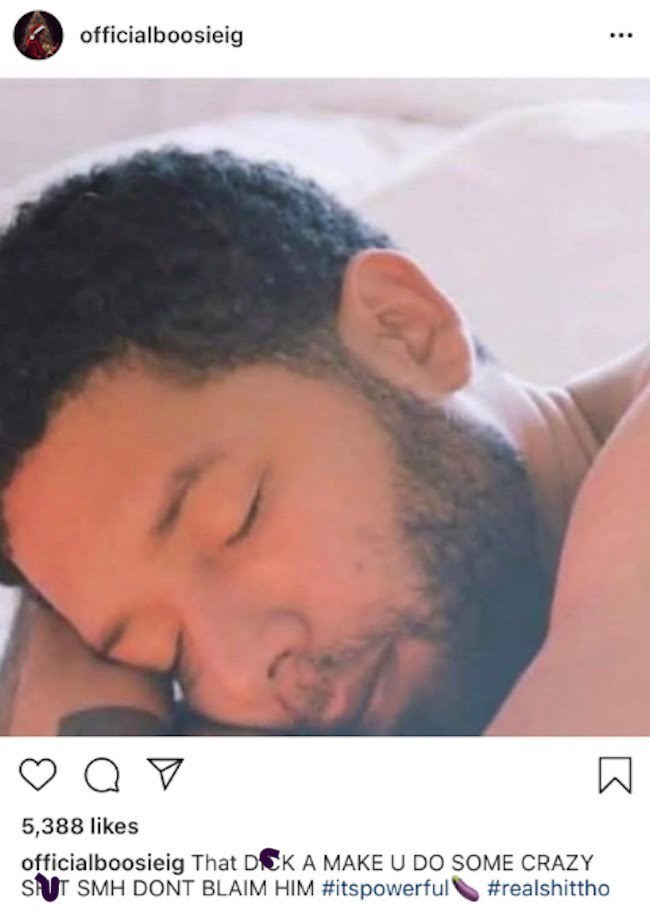 Another fan added, "Well do you know from experience sir? Something you would like to tell us. A Little I was convinced at Don't Blame You. nayyy but maybe he captioned it wrong by mistake."