Justine Skye shares a video of Sheck Wes on Twitter to support her allegations that he abused her.
If you see Justine Skye and Sheck Wes trending on social media it's because of some serious allegations of abuse she laid out against him on Twitter. The rapper/model was forced to deny the claims but that only made the situation worse for him because now she is pulling all the receipts to back up her claim.
"Are you going to lie now and say this is not you too?" she wrote on Twitter while sharing a video of a man climbing over her fence at her home. Justine Skye says she has a lot more evidence to prove that Sheck Wes abused her.
Wes had already denied her allegations when he wrote, "I've chosen to remain silent until now out of respect for actual victims of abuse. But I cannot stand by while lies are repeatedly told about me.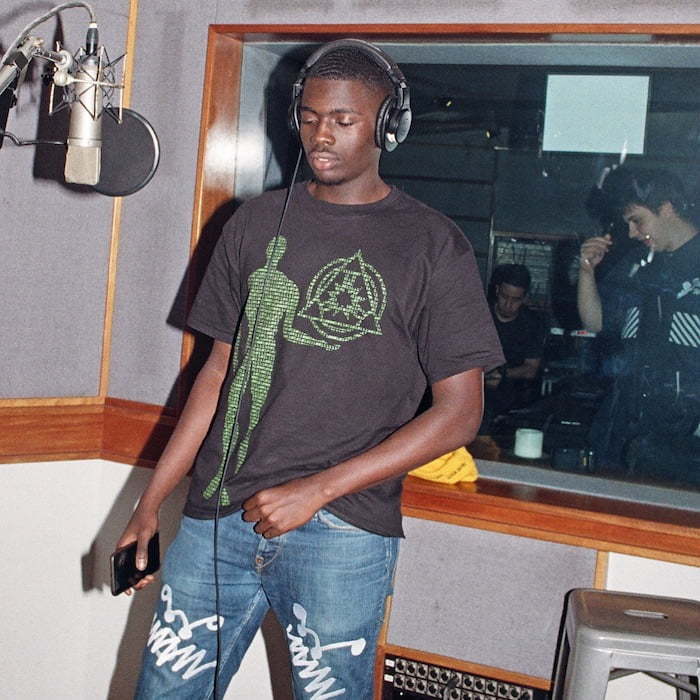 Wes continues, "I never hit or beat any women and I did not beat up or jump anybody."
Sheck also addressed the video that she posted claiming that was actually him hoping over her fence to get his stuff. "Just clarifying this is a video of me hopping a fence to get my stuff back from a girl who refused to give me my stuff. Once again for the record I never hit or beat up any woman," he tweeted.
Are you going to lie now and say this is not you too? pic.twitter.com/yGyEmIr3WN

— Justine Skye (@JustineSkye) February 12, 2019
I've chosen to remain silent until now out of respect for actual victims of abuse. But I cannot stand by while lies are repeatedly told about me.

I never hit or beat any women and I did not beat up or jump anybody.

— Sheck Jesus (@sheckwes) February 12, 2019
Did you forget about the time you launched my phone across the room at the Montrose hotel, slapped me in the face with money saying "get a new one bitch", the two hotel security guards holding you back from attacking me while I ran away. The cops coming… https://t.co/c1Z5vZitG3

— Justine Skye (@JustineSkye) February 12, 2019
Refused? THIS specific incident was BECAUSE I was trying to give you your things… you decided to react violently and irrational because you "are a grown ass man and I'm not going to disrespect you" because I put them in garbage bags for you to pick up. https://t.co/c1Z5vZitG3

— Justine Skye (@JustineSkye) February 12, 2019
Taking a walk with my friends and my man and Sheck Wes (my abuser) and his friends decide to STALK US and attack my friends.. two cars full of niggas while he sat in the car like a bitch. You're pathetic sheck and you beat women. You hit your girl before me and you'll do it again

— Justine Skye (@JustineSkye) February 12, 2019
You're pathetic… and all the people defending you, ya whole bitch ass label.. everyone. You spreading lies about me. Moral of the story is, if you never put your hands on me.. you wouldn't be in this situation and you just keep making it worse.

— Justine Skye (@JustineSkye) February 12, 2019