The Game and Joe Budden beef could get real ugly this year.
If you're unfamiliar with The Game and Joe Budden history, then you should know that the two rappers have a long history of beefing with each other. They've both in the past dropped diss tracks aimed at each other but this time Game is taking it a step further, with some fans arguing that he is going a bit too far in his upcoming music.
It appears that the West Coast rapper's camp has been selectively leaking snippets from songs off his upcoming album, Born To Rap. In one of the tracks, The Game raps about having sex with Kim Kardashian, Kylie Jenner, and Cyn Santana. He even mentioned them by name. So far, Kanye West has not responded to the Compton MC, but Joe Budden is not one to keep quiet, so he went off on his "In The Alley" podcast.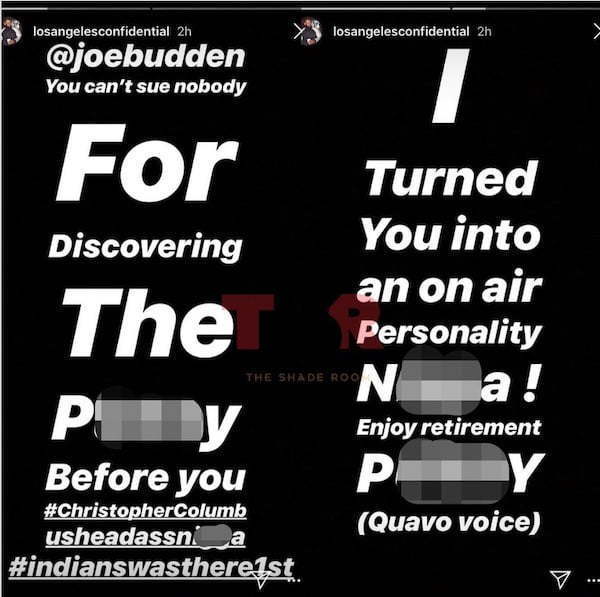 Joe Budden pretty much told The Game to stop mentioning his girl name or else. "Watch your f****g mouth man," the podcaster said. Game hit back on Instagram by mentioning Budden by name.
"[Joe Budden] You can't sue nobody for discovering the pu**y before you #christophercolombusheadassn***a, #indianswasthere1st," he wrote on his Instagram Story before adding, "I turned you into an on-air personality ni**a Enjoy retirement, pu**y! (Quavo voice)."
If that statement doesn't bring Joe Budden back from retirement, then nothing else will.