More details of RCA Records and Chris Brown recording contract are coming out.
RCA has been receiving some backlash for its deal with R. Kelly since the airing of Lifetime's Surviving R. Kelly documentary series. After announcing its new deal with Chris Brown last week that only helped to amplified criticism of the label given Breezy's domestic violence past. Some fans want the Sony Music-owned label to sever its ties with Kelly, but ending a record contract before time can prove to be legally challenging if both parties are not in agreement.
The Surviving R. Kelly documentary has opened up a lot of eyes as both celebrities and fans have been speaking out with outraged. The R&B legend married Aaliyah when she was only 15 years old, although the marriage was quickly annulled. That episode ensued by years of accusations of him sexually abusing underage girls and running a sex cult with young girls. How can we forget the infamous peeing incident?
Music streaming platforms like Spotify have in the past tried to censor artists who are accused of violent conducts. Although R. Kelly was never convicted of a crime, Spotify removed his music from their platform last year as part of a house cleaning program involving other artists like XXXTentacion who was awaiting trial for allegedly assaulting his pregnant girlfriend prior to his untimely death. Spotify quickly reversed the program amidst criticism.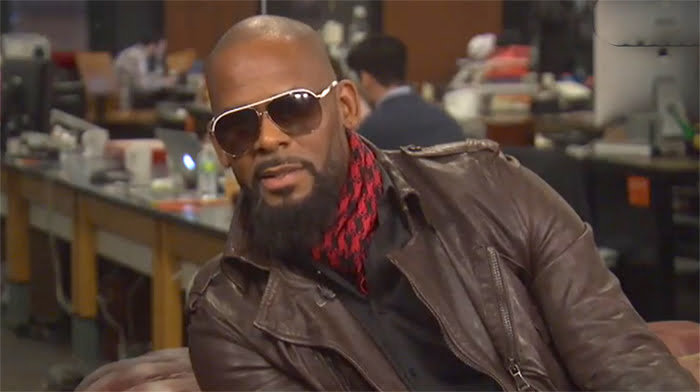 Chris Brown, who is trying to put his past domestic violence against Rihanna behind him, couldn't have announced his deal with RCA at a worst time. According to Variety, the label's new deal with Brown will keep the singer himself at a distance since it's more of an exclusive licensing agreement with Chris Brown Entertainment, LLC. This move imposed less binding terms than if Chris Brown was signed directly with the label and thus allows him to retain full ownership of his master recordings.
The company announced that Chris Brown sold over 30 million albums worldwide, more than 10 billion audio streams, and 7.5 billion YouTube views since his debut on the scene in 2005. The announcement also references Chris Brown's charitable work through his Symphonic Love charitable organization. The organization has done work with other well-known philanthropic organizations like St. Jude Children's Hospital and Colin Kaepernick's "10 for 10" million dollar pledge.
The dollar figure of the deal was not revealed in the announcement, but Chris Brown is currently working on his new album Indigo which will be released sometime this year. He has already released the first single off the project, "Undecided."