Tekashi 6ix9ine and his team of lawyers are hoping that a judge will grant him bail this month.
Tekashi69, real name Daniel Hernandez, is now sitting in a cell in a New York detention center awaiting his trial for racketeering and other gang-related charges. His lawyers are working overtime trying to have him release on bail, but so far the judge has not budged as prosecutors make a compelling argument why he should remain behind bars until his trial.
In their latest push, the Brooklyn rapper's lawyer Lance Lazarro offered the judge $1.5 million to release him on bond and place him on house arrest. Tekashi 6ix9ine has another pre-trial hearing coming up later this month, and that's when he will likely know his fate where bail is concern.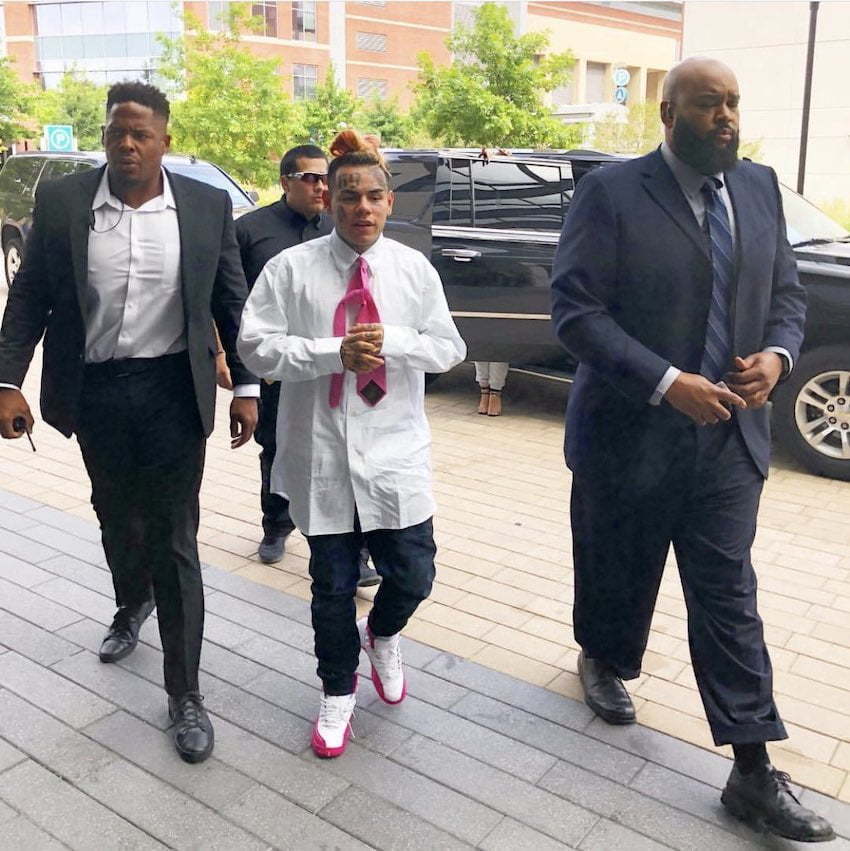 Lance Lazarro says his client is not a flight risk and not a danger to the community, but prosecutors are saying otherwise. 6ix9ine attorney is not the only one pushing for him to get bail. Some of his pairs in hip-hop like Tory Lanez and A Boogie Wit Da Hoodie have launched a petition that has been getting a lot of signatures in hopes of swaying the judge into granting him bail.
The "Gummo" rapper is facing years if not life in prison if convicted on six counts of felony charges including gun, drugs, and shooting. New York prosecutors say they have video evidence placing him at the scene of violent crimes in and around the Brooklyn and Manhattan area. One of the shooting incidents took place as recently as April of last year which also involves 6ix9ine's former manager Shottie who is currently behind bars.
Tekashi69 has maintained his innocence saying he was never a part of any gang and was only portraying a gangster lifestyle to sell his music. His trial date is set for September 4th this year.