Nicki Minaj may be trolling Meek Mill with her new man who happens to be an old flame from her hometown.
Nicki Minaj has been shamelessly flaunting her new boyfriend, who turns out to be not so new after all. Her new man name is Kenneth Petty, and he is making the rounds online because he is a registered sex offender who has a lengthy rap sheet. On the flip side, some fans are now suggesting that Nicki is rubbing it into Meek Mill's face.
"You trying to troll my man Meek but that ni**a ain't even looking in your direction besides this dude is even a downgrade from Safaree much less Meek smh," one fan wrote.
Another fan added, "Nicki am a fan but you can't try to hurt Meek Mill by sinking yourself this low. This look so bad is like your getting desperate or something baby girl. Fix your attitude and find you a decent man, whatever happened to Nas or Lewis Hamilton girl just bouncing from man to man."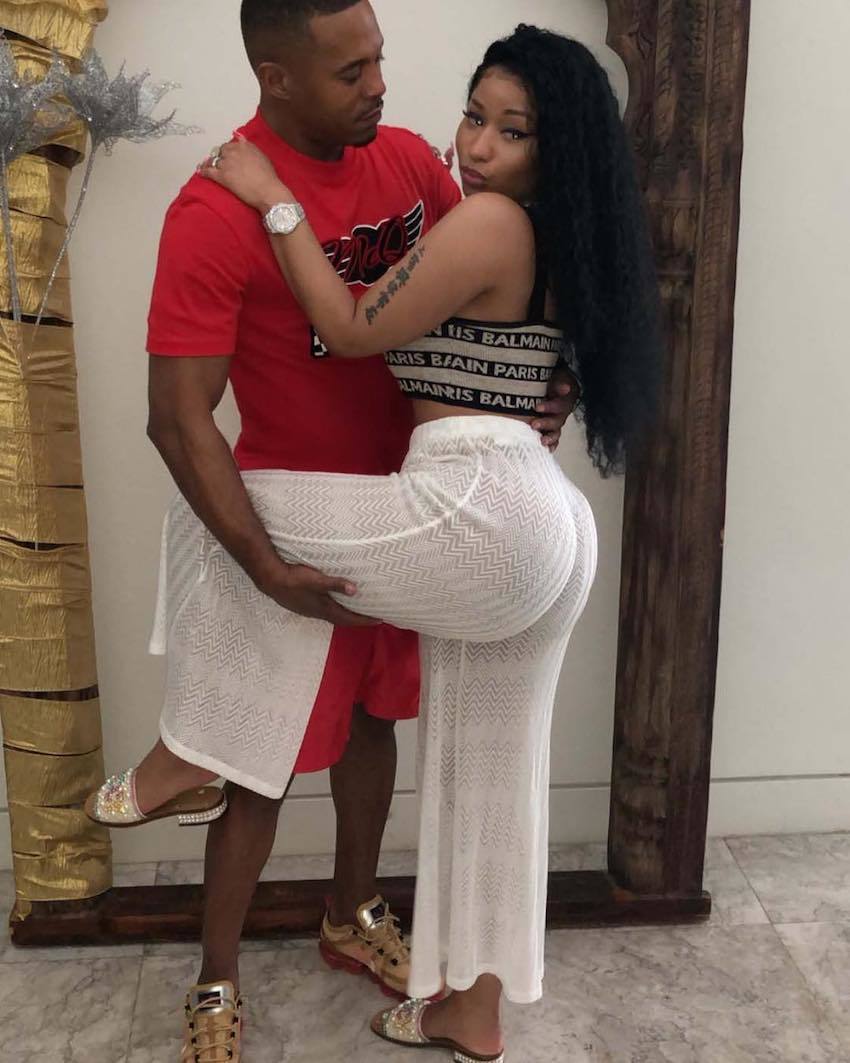 According to TMZ, Kenneth Petty is one of Nicki Minaj's first love from her hometown in Queens. She dated him when she was around sixteen years old and might've rapped about him in one of her songs. Her fans are not too happy about her rekindling her romance with Petty because of his rap sheet which includes attempted rape and manslaughter.
He did four years in New York State Prison for the sex offense and has been a registered sex offender since then. Get this, he was also convicted for first-degree manslaughter for shooting a man which he did seven years in prison for. He also has mugshots for various other crimes including traffic offenses, but Nicki Minaj appears to be having a grand time, and she is defending him from the backlash.