Cuban Doll has responded to allegations that she is the reason why Cardi B and Offset broke up.
In case you're still in the dark, Cardi B shocked us all on Tuesday night when she announced her split with her baby daddy Offset. She went as far as to suggest that they are getting a divorce. Interestingly, the "Bodak Yellow" rapper said it's nobody's fault why they called it quits, they just grew out of love. That may not be the case if these new rumors are true.
Rapper Cuban Doll was forced to addressed rumors that she was having an affair with Offset all while he was with Cardi B. Someone leaked some text messages online last night showing the alleged exchange between Cuban and the Migos rapper. The two appeared to be planning a hookup which also involves another female.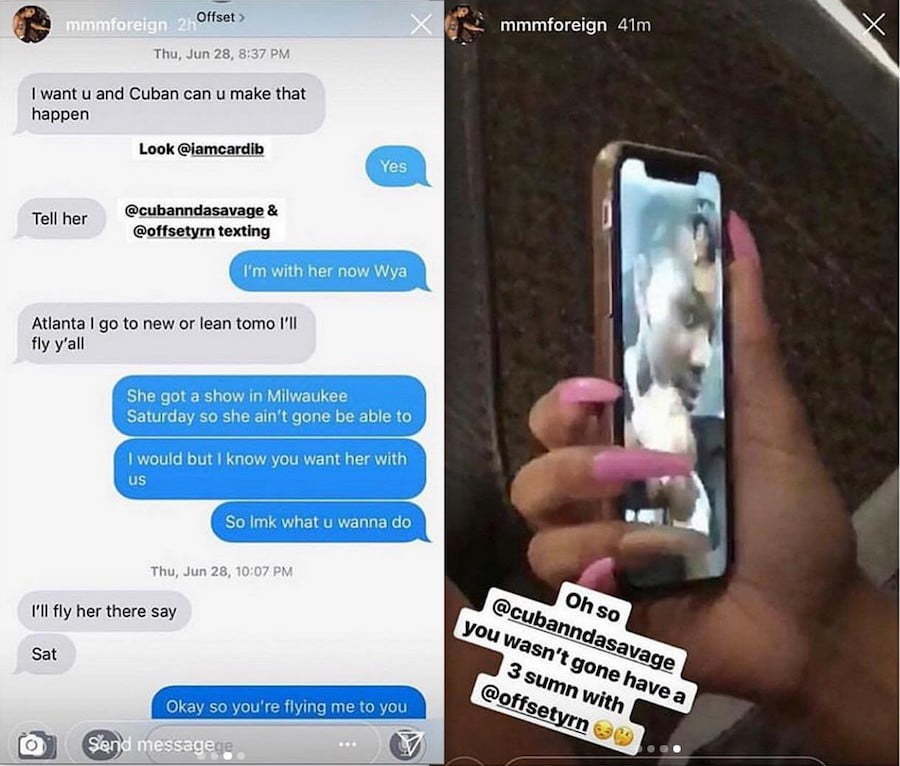 In a series of tweets, Cuban Doll says she doesn't even know Offset nor have his number much less to be texting him. "I don't know offset," she said. "He could tell you himself, I don't know him. Never had his number, never in my life texted that man."
MMMforeign, who is her ex-friend, posted a photo of Cuban and Offset on FaceTime to prove that the two knows each other and have been in contact. It appears that Cardi B somehow got wind of what her husband was doing behind her back and pulled the plug on their relationship.
Cuban Doll is also ranting about her former best friend who turned on her and now exposing her on social media. "I have learned my lesson I promise I will never put my energy into theses fake friends again," she tweeted.
https://twitter.com/CubanDaSavage/status/1070119053505622017
https://twitter.com/CubanDaSavage/status/1070119360935555072